Why Training Your Sales Team Should Be Your Top Priority
Written by
Joe Arioto
Posted on December 8, 2021 In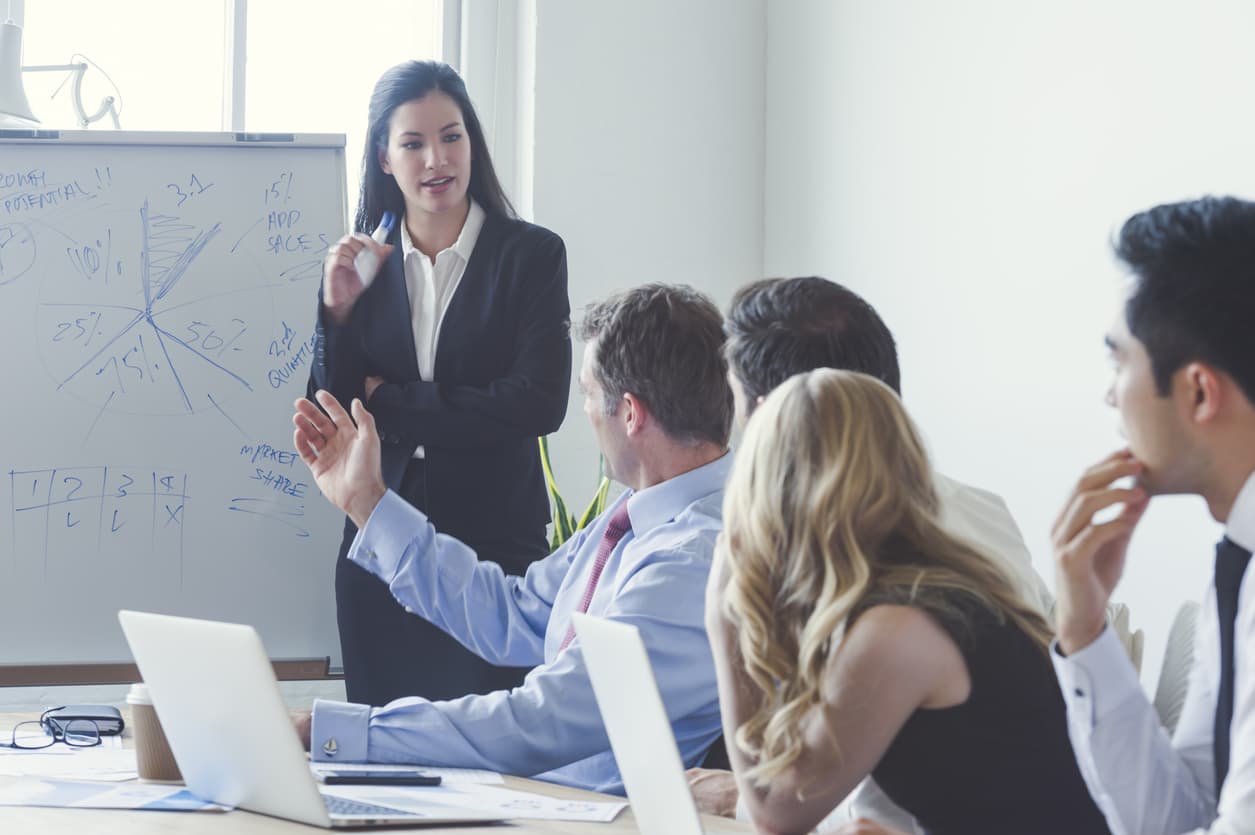 Many sales reps receive little consistent training, despite most others industries seeing an increase in such hours for employees. Here's why training your sales team should be your top priority.
Key Takeaways:
Training is important for employee retention and attracting top-tier talent.
Training is vital for upward mobility, and key for employees who do not want dead-end jobs.
Professional development increases employee engagement, which increases profit.
The average number of training hours per employee more than doubled in the past few years.
Automation helps facilitate consistent trainings without duplicating efforts.
As a founder, your employees are your most valuable investment. Unfortunately, many business owners see training as a burden or additional expense rather than an investment. This attitude is costly, however – especially today when many companies are struggling with staffing shortages.
Sales is known for poor retention rates and high turnover, but the past few years have seen drastic changes in how we do business. The trend for larger companies has been to increase their investment in training staff, with the average number of annual training hours per employee more than doubling from 42.2 hours to 102.6 between 2017 and 2020.
Here are some of the reasons why training your sales team should be your number one priority.
Attract (and retain) top-tier talent
Onboarding new hires is not without costs. Here are some numbers to keep in mind when considering the importance of a solid hiring and onboarding process:
The average expense of

bringing on

a new hire is typically 1.25 to 1.4 times their salary.
Some experts estimate that it costs $4,000 to recruit, hire, and train a new employee.
Hiring the wrong candidates is costly, because the

turnover rate

in sales is already high.
One in ten businesses has a turnover rate of 55% or more, for example.
High turnover not only affects company culture, but can also create continuity issues with clients – thus contributing to poor client retention.
Employees have been surveyed about how companies can improve retention rates. One of the responses given by nearly every employee was training: 94% of employees responded that they'd stay with their employer longer if they were provided learning opportunities.
Upward mobility
The good news is most employees want to learn, and they also want opportunities for advancement. No one wants a dead-end job. A study done by the University of Pennsylvania found that external hires are paid better, but are 61% more likely to be fired. They also receive lower performance reviews, whereas workers promoted from within have "valuable firm-specific skills."
Another study found that employers tend to underestimate how long it takes for new hires to learn their job duties and immerse themselves in the company culture. That means promoting from within can be better for your employees as well as your company's finances, and training makes that possible.
Increase employee engagement – and profitability
Ensuring that your employees are invested in their careers with your company is one of the best investments you can make. That's because professional development opportunities increase employee engagement, and engaged employees increase your company's profitability.
A survey of more than 2,000 employees found organizations that offer opportunities for professional development increase employee engagement by 15%. Those businesses also saw a 34% higher retention rate when compared to those that do not offer professional development opportunities.
Automation is changing training
One of the most time-consuming aspects of running a team is training them. Without automated processes, someone in your organization will have to duplicate employee training tasks. Automated training ensures a consistent delivery of information, which reduces the risk of costly mistakes, saves time, and provides you with a consistently trained workforce.
Training that's both accessible and convenient – such as self-paced training – can also drive employee engagement. Investing in the ability to automate trainings and offering multiple modalities such as audio, video, and transcripts makes it more likely that employees will engage.
Get help training your sales team
Training your team is an investment that should be your top priority. It affects employee engagement, retention, and your company's profitability, after all. A sales management training survey revealed that nearly half of companies allocated zero budget for sales manager training, and that the remainder that did have an allocated training budget did so for general management. Training a sales team requires specific training, especially if you aim to create top performers in a field where more than half of reps don't hit their quotas.
At MetaGrowth Ventures, we can support you in building a high-performing sales team with our rigorous five-step hiring process. We know that hiring is a time-consuming process, and we want to help you get it right. We help you memorialize and automate your training process, and create a digital library of training content that can be accessed on demand. We also train your team for you!
If you're ready to have an amazing team of top-performing sales professionals do your selling for you, contact us today. We'll help you build a world-class sales team so you can ditch the daily grind of "founder selling" and focus on what matters: your scaling strategy.