Have You Tried Hiring Salespeople? Why MetaGrowth is Different
Written by
Joe Arioto
Posted on September 17, 2021 In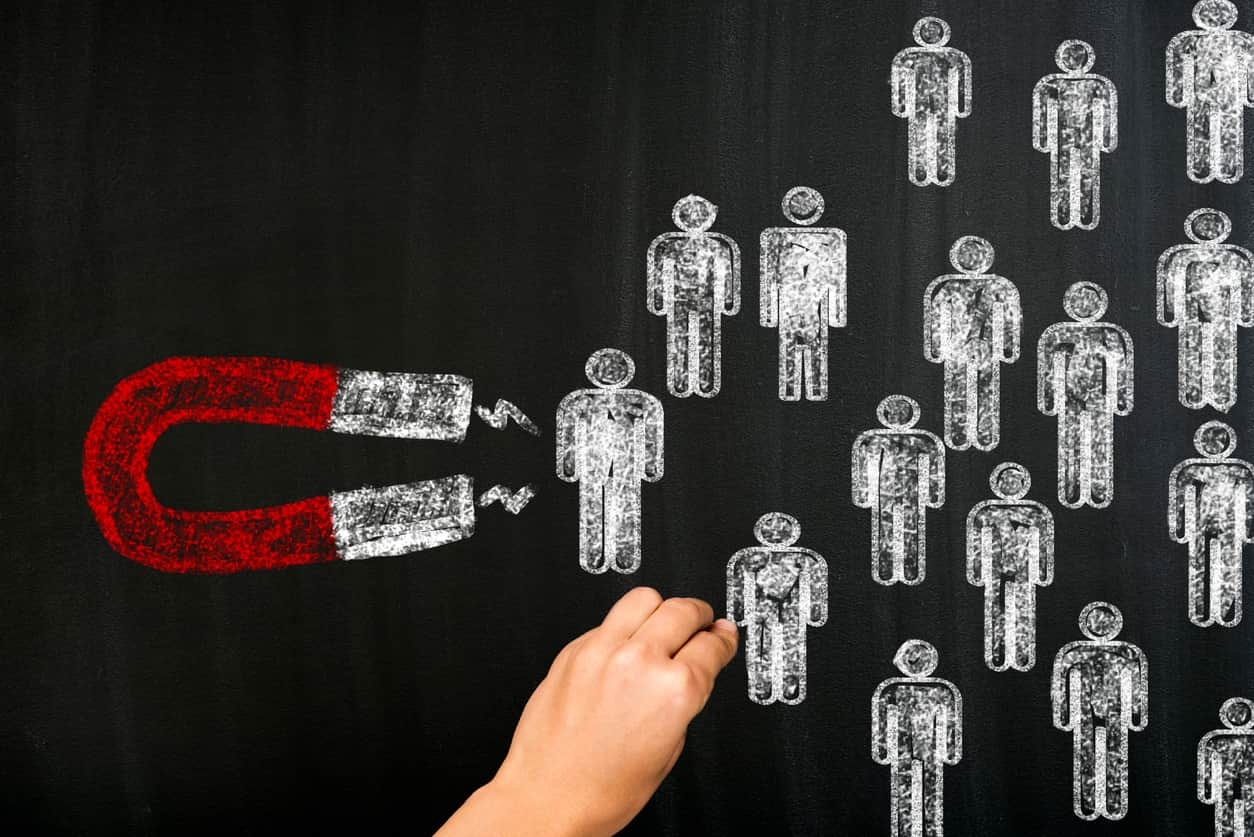 It can be difficult to tell if salespeople will be successful before they start, and success elsewhere may not translate to success within your organization. Here's how MetaGrowth Ventures can help you hire the right sales team for your business.

Growing a business requires more than increasing your customer base and profits. It also means building a top-performing sales team, but that can be immensely challenging.
Founders and hiring managers face many obstacles as they work to find the right personnel. Success at other organizations may not translate to success within your organization because every company has unique sales enablement strategies. Industry statistics show that 57% of sales reps miss their quotas, so how will you know you're hiring the right people for your team?
The importance of hiring salespeople cannot be overstated, especially when you're working to scale your business. Employee turnover is costly for businesses, can create drastic shifts in company culture, and takes a devastating toll on existing employees' morale. It pays – literally and figuratively – to hire only top-performing, qualified candidates.
Here's how MetaGrowth can help you build your own top-performing sales team.
Save money and reduce turnover by hiring (and nurturing) qualified candidates
Hiring is expensive. There are taxes, benefits, and training associated with new employees, making the average cost of bringing one on about 1.25 to 1.4 times their salary. That means an employee paid a base salary of $35,000 will actually cost between $43,750 and $49,000. And that's just the beginning:
To pay a competitive wage for salespeople, your starting salary would need to be around $46,010 – the

average base

– and would cost you a minimum of $57,512.
The

turnover rate

in sales is also high at 34%.
One in ten businesses experience a higher rate of 55% or more.
Employee turnover is costly, too – up to 33% of an

employee's salary

.
Lack of proper training at the managerial level appears to directly impact that turnover rates, with 60% to 80% of sales reps who left a position

reporting

they did so due to lack of connection with leadership or incompetent leadership.
Hiring the wrong candidates is a costly mistake, but it can be avoided. MetaGrowth Ventures can help you get it right the first time, saving you both time and money.
How MetaGrowth builds a sales team for you
The MetaGrowth Ventures team is in business to support you in hiring salespeople. We offer a rigorous, five-step hiring process to vet candidates on your behalf. You tell us what your ideal hire looks like, and we'll post the opportunity across multiple locations nationwide. We filter hundreds of applicants based on your criteria. Candidates then go through an AI screening and a phone interview, leaving you to interview only top-tier qualified applicants.
Understanding the importance of sales team training
Training a team is an investment. Companies should be willing to make it, but the truth is it's often overlooked. One sales management training survey found 41% of the companies that responded had allocated zero budget for sales manager training. More than half – 59% – did allocate some type of budget for training, but it was for general management and not sales.
Leading a sales team takes specific training, especially if you intend to create top performers in an arena where more than half of reps routinely miss their targets. Let's explore the fiscal responsibilities of training a team:
A conservative estimate from the 2017 Training Industry Report puts the

average cost

of training a single employee at almost $1,900 per year.
If you had a team of 25 sales reps, the cost of their yearly training alone would be enough to fund the base salary for an additional position.
Reports regarding group training indicate hiring a group trainer to come in and train your team

can cost

anywhere from $5,000 to $15,000 per day.
In addition to the lack of training on a managerial level, very few reps receive training in sales psychology, even though this is integral to selling. The good news is that these misses can easily be fixed.
How MetaGrowth Ventures trains your team for you
When you work with MetaGrowth, we take a multipronged approach to ensuring your sales team succeeds. We craft a unique sales operating system with customized sales content for your business and team. That content includes scripts to guide your sales team in what to say, when to say it, and whom to say it to, as well as responses to address potential objections. We will also craft other customized sales content, which means your company has a set playbook for how to achieve its goals.
We also handle training, and MetaGrowth's process digs into sales psychology. The unique MetaGrowth Prospecting Formula has helped sales reps set up more than 50 appointments per month! This formula helps them bypass gatekeepers, get in front of decision-makers, and set up appointments at will.
We hold weekly stakeholder trainings, too, giving founders an opportunity to interface with their sales teams and learn best practices. A survey of over 2,000 employees found that organizations that offer professional development increase employee engagement by 15%. Your team receives live weekly sales training and mentorship with our MetaGrowth Master Coaches to ensure they're always learning the latest in industry strategies. Increased engagement means more productivity, which means more sales.
Contact us to start building your team and boosting your sales today
At MetaGrowth Ventures, we deliver massive growth with minimal investment so you can ditch the daily grind of "founder selling." Instead, you get an amazing team of dedicated sales professionals to do your selling for you. Our co-founders, Josh Hirsch and Joe Arioto, will put their combined 30,000 hours of coaching and consulting expertise to work for you on solutions-based sales consulting that will help you free up time to focus on what really matters: your growth strategy.
If you want help hiring salespeople without investing a ton of time — not to mention headaches or hassles — contact us today. We'll help you build a dream team to start boosting your sales in no time!