How to Help Your Team See the Big Picture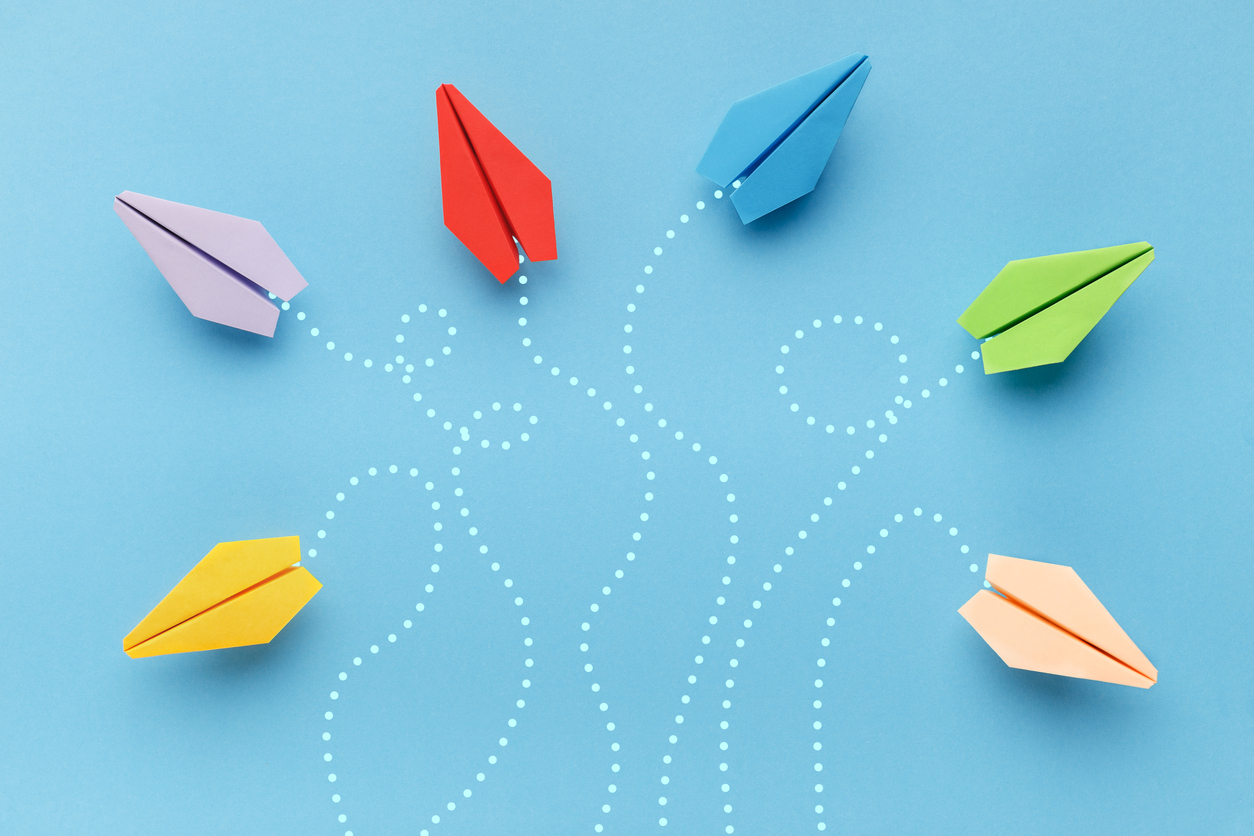 Get everybody aligned and moving in the same direction with these 7 tips

You've got a vision for your company. Your partners know it. Your investors know it. Heck, even your dog probably knows it. But, does your team know it? And, more importantly, do they know how their efforts will be instrumental in achieving it?
Getting everybody on board with your vision is crucial to your business's success but aligning a team so that all members are working towards the same goals can be a big challenge. These seven steps will help ensure that your team not only knows the vision they're trying to achieve, but that they remain excited and engaged throughout the journey to get there.
1. Talk about the vision often
While you don't want to become a broken record that causes eyes to roll every time you bring "the vision" up, you do want to make the big picture an integral and consistent part of your messaging. Your team should always be reminded of their objectives. With this baked-in knowledge, they will know what they are working for, which can help them become more unified.
2. Let your team know how they're integral
It's one thing for employees to have a grasp of what the company wants to achieve, but it can be something else entirely when it comes to understanding exactly how they contribute to it. There can be a real disconnect between, for example, routine daily tasks and a 5-year goal. It's up to leaders to show their teams that the things they're doing on a micro level are helping on the macro level. Demonstrating how their actions — even seemingly inconsequential ones — will ultimately help achieve the big-picture vision will help motivate them to keep contributing.
3. Make transparency part of the decision-making
Your team should never wonder why certain choices were made within your organization because every move should be driven to your vision. When you are completely transparent with these decisions — and keep everybody in the loop about them — they will be easier to accept, even if they're not entirely welcome at the time. Transparency also helps build trust, which is vital for fostering employee loyalty and retaining top talent.
4. Provide continuous training and development
Once your team is eager to go full speed ahead, they may want to contribute even more. You should be ready to offer ways for them to do it. Regular training and development opportunities can help them improve their skills and become more productive. Encouraging employees to share their ideas and using them in new initiatives will make them feel valued.
5. Focus on meaning
All too often, a job can feel like, well, just a job. This is why — even if your team gets the big picture — they may not think what they're doing has any real meaning. It is your mission to change that. By articulating what your company is all about and where you want it to go, you can help your employees see that what they are doing has a purpose.
This can be especially impactful if your organization was built to solve problems. Show your team how your customers or clients are being positively affected, and they will understand that what they do is important.
6. Work hard, party harder
Now that you have everybody working towards the same goals, it's time to plan a party. Regular celebrations can help keep everyone's eyes on the prize. These shouldn't just be reserved for major milestones; it's important to celebrate even small achievements that are helping you reach the bigger goals.
Don't be stingy with individual appreciation either. Whether you do it privately or make a big show of it — perhaps between bites of pizza — be sure to offer effusive praise for your team and their accomplishments.
7. Rinse and repeat
In many cases, an organization fails to meet its goals because the team loses track of them. As a company grows and things change, it can be easy just to go back to taking a heads-down approach to work. Leaders can't let this happen. The big picture always has to be front and center so everybody is reminded exactly why they are there, why they are important, and what the payoff will be.
While it's up to leaders to get everybody on the same page, they first have to make sure they have the right people in place. This is where we come in. We can help you find the ideal salespeople for your organization, ensure that they get trained properly, and keep a close watch on their performance. Contact us to get started.