5 of the Biggest Sales Technology Trends for 2023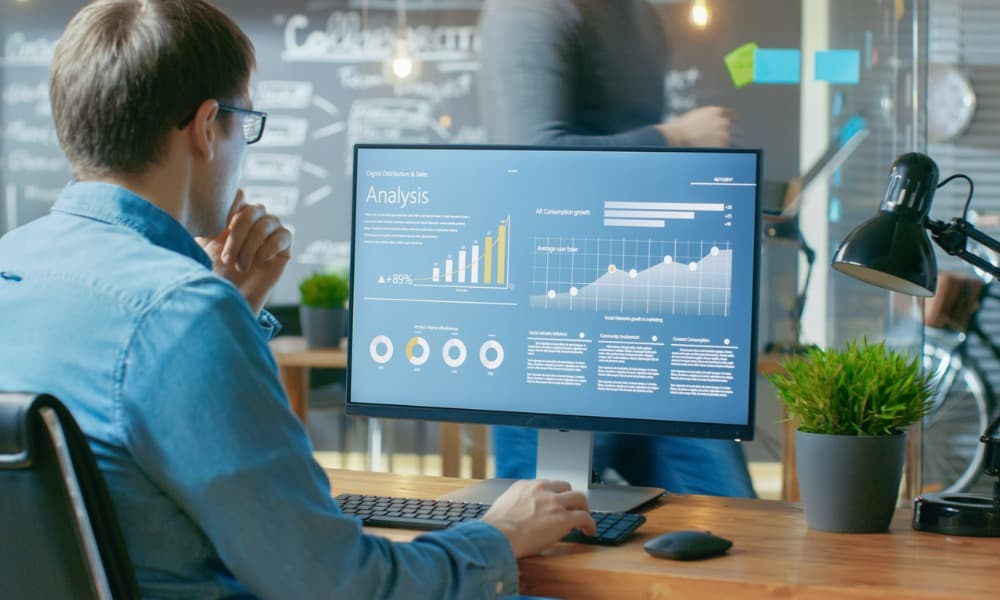 Keeping up with the latest in sales technology can help your business stand out among the competition

Let's face it. The sales sector is highly competitive. You always have to stay one step ahead of the competition, which can be a challenge because trends are constantly changing. The truth is, you can't get the results you want if you're always doing things the traditional way.
So how can you attract more customers and grow as a business? Understanding (and implementing) the latest trends in sales technology can help. Here are five to keep an eye on in 2023.
1. Call analytics software
One of the best ways to grow your business is by understanding the needs and behavior of your prospects and customers. And one of the best ways to gain those insights is through phone calls.
Call analytics software allows you to collect data from calls using artificial intelligence (Al). By transcribing calls in real-time, you can assess your sales reps as they make calls and design training to improve their performance. You can also use the data you capture to design marketing campaigns based on what your prospects and customers have been saying on the phone.
2. CRM software
To stay ahead of your competitors, you need to understand your consumers' behavior and habits. CRM software helps you do just that by tracking and managing your customer interactions.
With flexible CRM software, you can improve customer service, increase sales, and nurture leads to reach more prospects. So there's no wonder that this software is transforming the business world.
3. Mobile-friendly solutions
Smartphones have become an essential part of online shopping, with 65% of consumers using them to purchase goods or services in the past 12 months. This is why making your website smartphone friendly – or developing a smartphone app – is essential in today's business environment.
Why should you invest in mobile-friendly solutions? For one, they increase consumer engagement. Your customers can connect with you from anywhere at any time, improving your visibility as a business.
Focusing on mobile platforms also shows that you're keeping up with the latest technology, which makes your brand relevant. Your prospects can easily move on to mobile-friendly competitors if they can't access your business on their phones, so this is a trend you should definitely jump on if you haven't already.
4. Artificial intelligence (AI)
From improving customer service to streamlining business operations, the possibilities when it comes to using AI in commerce are endless. Alibaba, for example, uses AI to predict what customers might be interested in buying. And Amazon uses AI technology like voice recognition to improve their customer experience.
AI tools like chatbots have become increasingly popular, and it's easy to understand why. With chatbots, customers can experience around-the-clock support whether a rep is available or not. And quick, effective, 24/7 responses improve customer satisfaction.
Another AI tool worth mentioning is decision intelligence. With decision intelligence, you can link your decisions with the outcomes, which helps you track, develop, and improve your decision models. And since it's data-driven, you can trust that you're getting grounded results.
5. Sales training tools
Sales training is essential for your business because you have to ensure that your team has all the knowledge they need to grow with the company and succeed in their respective roles. Hence, any technology or software that makes coaching and training easier and more efficient is worth using.
Digital platforms that became popular during Covid-19 lockdowns, like Zoom and Google Classroom, continue to provide flexible training in the post-pandemic business world. And with the added help of virtual reality (VR), sales employees can experience real-life situations right from the comfort of their homes or offices, just as though they were out in the field.
With sales training analysis, managers can observe and assess their employees' skills and knowledge as they grapple with situations that they're likely to face in the real world. So VR training both provides your team with experiential learning and helps you identify their weakness so you can tailor future training programs to address them.
One of the companies using VR to train personnel is automobile giant BMW. The brand creates a realistic setting using 3D scanning and uses personnel feedback to develop and improve future training programs.
Overall, it's important for you and your sales team to understand these and other technology trends that can help your business expand. But it isn't always easy to work sales training in with your other responsibilities as a manager. And that's why we're here to help.
Build a Championship Sales Team with MetaGrowth
At MetaGrowth Ventures, we can help you recruit, hire, train, and coach a sales team that gets results. Contact us to learn more about how we can help transform your staff into the world-class sales team you've always dreamed of.