8 CRM Features Your Company Needs to Start Using
Written by
Joe Arioto
Posted on November 12, 2021 In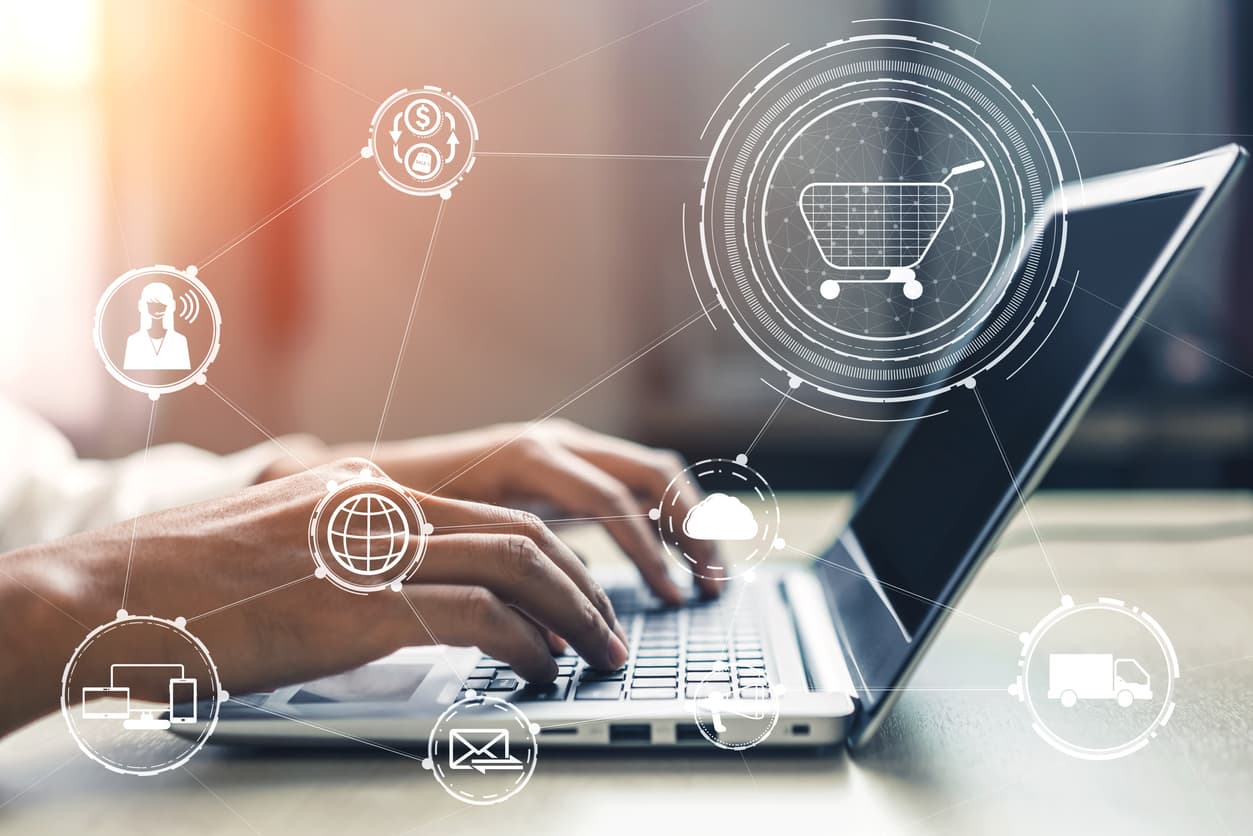 How many of CRM capabilities aren't you using? Get even more out of your system – as well as a bigger ROI – with these functions.

You probably don't have a huge operating budget for your business. Even if you do, you surely don't want to waste any of it. This may be why you invested in a customer relationship management (CRM) system.
CRMs are supposed to increase efficiency, better manage customer accounts, and optimize the sales process. If you've seen improvements in all these areas, that's great. It's very possible that you could be getting even more out of your CRM, though.
Here are some features you may not be using it for (but should be):
Project management
If you're using separate software to create projects and assign tasks, this could be causing needless confusion. You should be able to do this in your CRM. This lets everybody on your team see all your projects – as well as the deadlines – in one place. This just makes things a lot more streamlined because they'll probably need to utilize the CRM for their tasks anyway.
Lead scoring
As you almost certainly know, not all leads are the same. One may be ready to buy right now while another might have just recently inquired about what you're selling. Leads need to be scored properly in order for salespeople to know how to proceed, and your CRM can do this for you. Create a points system in your CRM, then lead scoring process can be done automatically.
Lead importing
What happens after someone signs up for your email list or enters contact information to get a free eBook on your site? If getting potential leads entered into your CRM is a long and tedious process – and perhaps sometimes results in a few falling through the cracks – you need to make a change. Many CRMs can be integrated with websites so incoming leads are automatically imported into their systems (and then scored for proper next steps).
Email marketing
Things like social media and text messages are so prevalent these days, but that means a lot of companies don't focus on email for marketing as much anymore. This is a big mistake, as it still offers the best ROI compared to other marketing channels. This doesn't mean that you have to spend a lot of time creating, sending, and tracking your emails, however, as your CRM should be able to do most of that for you.
Customer insights
Sure, your CRM probably has the contact information of your leads and customers, but what about notes on how they've engaged with your company? A good CRM system can keep track of all interactions, whether they take place on the phone, through social media or email, or maybe during live chats. This will enable salespeople to get a clear picture of who your customers are and how they can better sell to them.
Employee onboarding
Your CRM system doesn't just have to be about your customers, as it can also be very helpful when you bring in new employees. It enables them to get a feel for your company and its operations so they can get up-to-speed quickly. You can also put important documents and training materials in your system, which can free up a lot of time.
Competitive research
It is important to know what your competitors are up to, and their social networks can provide a lot of insight. This doesn't mean you have to endlessly scroll on their pages, though. That would be a tremendous time suck and would waste a lot of your valuable your resources. The good news is your CRM can keep track of your competitors' accounts – including their posts and social conversations – for you. This will let you see what they're doing (or not doing) for their customers and how your company may be able to fill in any gaps.
Reputation management
What are people saying online about your company? Staying on top of this – especially when it's something negative – is crucial for managing your reputation. Your CRM system can monitor your social networks to make it easy to find any mentions of your company. This will allow you to respond quickly and take care of issues or problems. And when the mention is a positive one, you'll be able to thank the person or otherwise show that they are appreciated.
Of course, a CRM is often only as effective as the people using it. You may need to bring in some new salespeople to get the most out of yours, and this is where MetaGrowth Ventures can help. Our team has decades of experience hiring salespeople, training them, and tracking their results to ensure you have only top-tier personnel working to grow your business.
Contact us to learn how we can create a top-performing sales team for your company.