The Connection Between Hiring and Scalability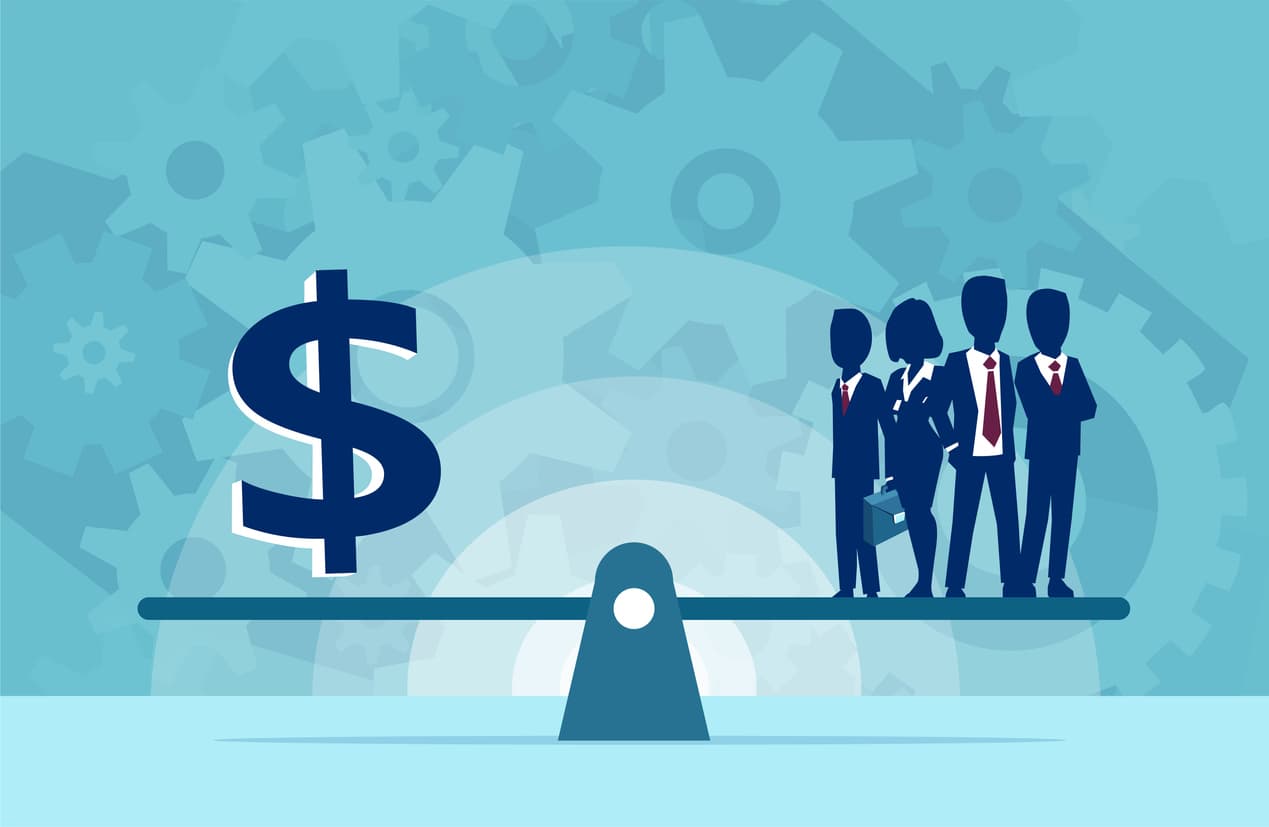 Knowing how and when to hire is key to successfully scaling a business.

A constant in the business world is that innovation is useless without a great team to bring it to fruition. When scalability is necessary, hiring the right team is crucial. This requires HR's commitment to identify, recruit, and hire the best possible candidates. It's more complicated than you might think.
Design your recruiting process for scalability in line with your unique corporate situation. The first few hires are especially important: the business's founders and their early-stage employees form the organization's bedrock and set the example. In other words, hiring poorly is worse than not hiring at all.
In this guide, you'll discover what hiring for scalability means, the basic policies that make up a scalable recruiting process, and hiring best practices when you're scaling up.
Hiring for scalability
In business, when we talk about scalability, we're talking about a company's ability to overcome obstacles as it grows without losing profitability. In short, it means a company can keep or improve its performance level, no matter what problems it faces or how much work accumulates. In addition, hiring for scalability means hiring not just to fill a need but to meet anticipated needs -- with no surprises that torpedo the business later.
Scalable recruiting
Recruiting, hiring, and training the right talent is one of the most challenging aspects of scaling up. When a company hires for scalability, they are trying to close the gap between current and future capabilities. It may be experiencing skill or capacity shortages. Whatever the case, HR must recruit and hire to fill those exact needs to scale appropriately.
Recruiting motivated talent is the first step to hiring for scalability. A successful process begins with analyzing your business's most significant challenges and planning recruiting strategies to find the right people to ace the tests.
Developing a recruitment plan is the next step. You know your biggest obstacles and what type of talent you need to tackle them. Now, create a strategic plan that lays out the recruiting budget, timeframe, critical skills, and the intended outcome.
Companies in the midst of scaling up aren't usually well-known, and must compete against more established businesses for top talent. Knowing exactly how to sell the role -- and company benefits and culture -- to prospective employees is imperative.
Narrow your talent pool down to only the candidates who have the talents you need and who also express genuine interest in joining your company.
Key principles for hiring to scale
When a business is hiring amid a hyper-growth period, it's vital to make hires who will make a long-term impact. Therefore, only bring on candidates who have demonstrated leadership and the strength required to be pillars for your expanding business.
When it's time to begin hiring, you should be keenly aware of where your challenges lurk, and what sort of talent you'll need to bridge the gap between today's workload and what you'll face next year. Are you hiring to fill talent or skill gaps? Perhaps you need to solve a capacity problem with enough new employees to handle an impending workload. Whatever you've decided you need, being prepared and proactive in all hiring actions ensures you accomplish your goals.
Diversity is an important consideration when hiring to scale. Every company needs a diverse talent pool. Unfortunately, focusing on irrelevant factors such as age, race, and gender have tainted many interviews, resulting in the loss of countless talented potential employees. Leave all biases at the door when hiring, or you forfeit access to talent.
A vital component of hiring to scale that many companies overlook is giving each interview due process. Cutting corners during interviews curbs your chances of catching problems before making hires. Full consideration of the interview process helps you sidestep prospective candidates who are not a good fit for the company. Hiring and firing mismatched team members is costly.
Hiring and scaling up a business go hand in hand, but it's a complex process. You can't have a great company without an outstanding team; learning the ins and outs of recruiting and hiring for scalability pays off quickly.
Scaling up with talented new hires takes knowledge and patience
Your HR department may not be prepared to hire for scalability, and there's nothing wrong with that. There's a lot to learn. MetaGrowth Ventures is a consulting firm specializing in working with founders and small-business owners looking to take their companies to the next level through the development of a world-class sales team.
Our thousands of hours of expertise make MGV uniquely positioned to provide relevant, established, and scalable solutions-based consulting that allows you to scale and thrive personally and professionally. Reach out to us whenever you're ready to for expert support in taking your company to the next level.