Unlock the Power of Scalable Networking: Strategies for CEOs and Sales Experts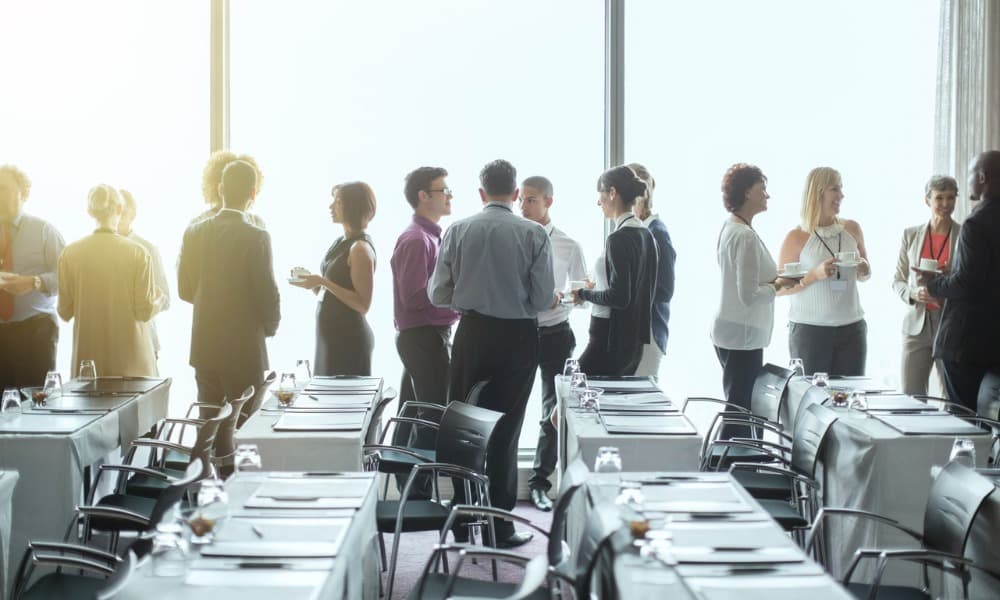 Are you looking to build a stronger business network and achieve success? Here's how scalable networking can help you achieve both.

As a CEO or sales expert, you're always looking for ways to position your business for future success. Scalable networking is an incredibly potent tool to help you do this by connecting with the right people, identifying potential partners or collaborators, and expanding your reach.
Whether you're just starting out or already have an established network of contacts, there are strategies to unlock the potential of scalable networking and achieve success. Here's everything you need to know.
The basics
Scalable networking is vital for establishing relationships with partners, clients, and colleagues and is crucial in improving business strategy. However, to truly harness the power of networking, it's essential to understand the difference between traditional and scalable networking strategies.
Traditional networking
Traditional networking is a great way to build and nurture business relationships, but it has limitations. It requires face-to-face interactions, which require a lot of time and resources. Plus, your network growth is usually limited to personal referrals. Despite these drawbacks, traditional networking is still an effective tool for developing strong connections with key people in your industry.
Scalable networking
As opposed to traditional networking, scalable networking allows you to leverage technology and digital platforms to grow your network. Social media channels, online communities, and other electronic resources are just some of the many tools that aid in efficiently creating meaningful connections.
Sales professionals and CEOs can benefit immensely from scalable networking to extend their network to a larger pool of potential clients and partners. Moreover, it assists with lead identification, allowing meaningful connections to catalyze business expansion.
Networking strategies to consider
As a business leader, you know that building and maintaining a solid professional network is crucial to staying ahead of the competition. And these days, leveraging technology can considerably scale your network and help you connect with many more potential clients or partners.
According to research, 84% of CEOs and VPs use social media when making purchasing decisions. But it's not enough to simply connect with people online – building and nurturing meaningful relationships is vital for ongoing success.
Be sure to regularly keep in contact with your network and show genuine concern for their business or interests. In addition, collect data and use analytic tools to optimize your networking efforts. You can achieve this by tracking the most beneficial relationships and identifying organic outreach opportunities. Tools like CRMs, email monitoring systems, and social media analytics make this possible.
Don't forget about the power of collaboration, either. Joint projects or co-hosted events can be a great way to create new opportunities for partnership and networking. By embracing these strategies, you can unlock the full potential of scalable networking and achieve maximum success for your business.
Implementing a scalable networking plan
As a business leader or sales expert, ensuring that your networking plan is scalable and successful is crucial. And you can begin by defining clear goals and identifying your target audience.
Suppose you're looking to increase customer loyalty. In that case, your plan should focus on building relationships with current customers, defining your company's objectives, and outlining an action plan for expanding and maintaining your network.
To bolster sales success, you should stay connected with potential customers through social media and other platforms. Don't forget to research and use relevant hashtags to engage with potential customers even better.
Research shows that almost 80% of sales reps who use social media as part of their strategy outsell their competitors who don't. But to leverage these resources effectively, it's critical to create unique content or establish an advisory board where members can receive constructive feedback from peers on their sales and networking approaches.
In addition, with tools like a well-crafted business card and personalized email signature, you can create more meaningful connections with top decision-makers and ultimately scale your network.
Overcoming common challenges in scalable networking
Implementing effective, scalable networking isn't always easy. First, you have to maintain the quality of your relationships. Consistent communication and the desire to listen to others and understand their perspectives are essential to keeping those connections.
Also, you need to be organized and keep track of your network. It's helpful to keep a record of where a contact works, their job title, contact information, and any potential referrals they might provide. This not only maintains existing relationships but also can help create new ones.
Another critical factor to consider is balancing short-term and long-term goals. Begin by establishing realistic expectations and setting individualized goals to ensure success when building a solid network. It also helps to prioritize your networking efforts and take intentional steps to build relationships. This can lead to ongoing business connections as well as new opportunities.
MetaGrowth can help you unlock the power of scalable networking
Scalable networking is essential for modern CEOs and sales experts to grow their businesses and succeed. Unfortunately, many companies fail to realize the power of networking or don't know how to use it to their advantage. That's where MetaGrowth Ventures comes in.
Whether you're looking to build relationships with clients, partners, or other industry experts, we have the skills and experience to help you succeed. We can also assist you in creating a comprehensive action plan that focuses on maintaining and expanding your network over time.
So if you're ready to take your networking efforts to the next level, contact us today to learn more about how we can help you unlock the power of scalable networking.