Growth vs Scaling: Are They the Same?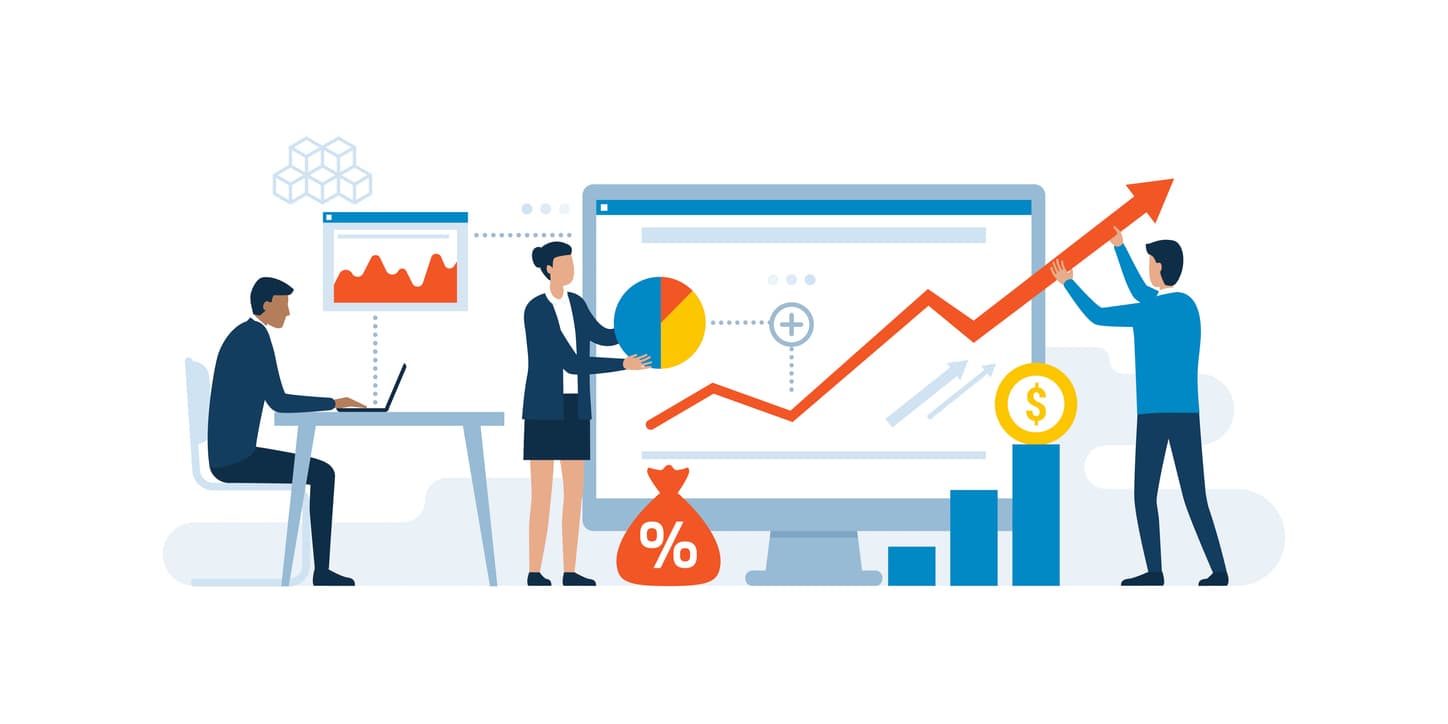 In business, many people discuss "growth" and "scaling" interchangeably. There's a difference. Read on to learn what scaling a business requires and how to get it right.

It's not surprising that "growth" and "scaling" are hot topics among business founders. Leaders aim for their companies to serve more customers and grow revenue.
The frequency and manner in which business executives use growth and scaling make the two words seem synonymous, but they are quite different. Understanding the difference between these two concepts can help you increase your company's profit exponentially.
This article provides useful tips on how to generate scalable growth for your company. But first, let's examine the differences between growth and scaling.
What is company growth?
Growth usually describes a company's success in growing revenue. But keep the fine print in mind. Growth increases revenue generation by expanding resources (staff, products, etc.).
For instance, if a tech startup with five clients onboard an additional five, that represents a revenue increase. However, the startup may have to employ more people to accommodate that workload. See how that works?
What is company scaling?
Scaling, on the other hand, increases revenue without significant increases in resources. Here, company leadership implements strategies that increase sales and profit margin while gradually reducing costs.
MailChimp is an excellent example of a scaled business. MailChimp's co-founder, Ben Chestnut, operated a growing business creating email newsletters for an endless stream of clients. Ironically, he didn't like designing these newsletters. So, he began building a tool that would design the newsletters with minimal work.
MailChimp became that tool. As of 2018, Mailchimp held a $4.2 billion valuation with $600 million in revenue, doubling what it generated in 2016. Ben scaled the business to generate exponential profits while minimizing resources and costs.
4 tips for efficiently scaling a business
Here are tips and tricks for scaling businesses effectively.
1. Identify your strengths
You might have a maze of products and services, but which ones do clients love the most? Which ones have the best chance for expansion? Always expand the aspects of your business that already have a solid foundation and room for growth.
You can identify your strengths by measuring your key performance indicators (KPIs). KPIs vary from brand to brand, but the most monitored KPIs include:
Profit margin
Customer satisfaction
Revenue growth
Client retention rate
Revenue per client
These metrics provide sufficient data to measure the effectiveness of your solutions. They bolster your position as the go-to business in your niche.
2. Access strategic financing
Scaling is a way to reduce your operational costs, but it doesn't mean you won't need funding. You'll need to recruit more employees, invest in technologies, and more. This expenditure will help streamline your scale and put your growth on autopilot.
Luckily, there are several options for financing your business. Here are several recommended financing options to cover your scale-up costs:
Opening a business line of credit
Applying for a term loan
Seeking

venture capital

Crowdfunding
Bootstrapping
It's important to note that there are downsides to many financing options. With venture capital, for instance, you stand to lose stakes in your business should you decide to sell. There's also the obligation you have to external stakeholders who invested in the venture.
3. Build the right team
Scaling means expansion, and expansion exposes skill gaps among your staff. Analyze your scale-up and identify areas where you require expertise to bolster your expansion.
Also, your onboarding process should be geared toward prospects with the skills and desire to grow with the company. But it doesn't end there. Ensure your prospects settle in smoothly and understand your working environment.
Take a page from MailChimp's onboarding book to simplify your process. MailChimp gives new employees a taste of its working culture from the get-go. Using a strategy called the "No Work" onboarding week, they allow employees to familiarize themselves to the workplace for one week without working.
During that period, new hires get to know their team members and the company's culture. Team leaders explain goals, services, and products and how each employee fits into the overall vision. Onboarding like this will integrate new hires into the company's work culture and give them an idea of team expectations.
Aside from onboarding, be sure to create a warm yet productive atmosphere in your company. Your company culture should spell out clearly the kind of behavior and attitudes you expect each team member to have. Also, have an open-door policy, so people can share their grievances and ideas.
4. Outsource business processes
To cut back on costs, you have to consider outsourcing parts of your daily operations. Businesses that deal with payroll management on their own, for example, spend over 18% more than businesses that outsource this duty.
This is a surefire way to reduce costs and concentrate on scaling your business. It's no surprise that organizations outsource over 300,000 positions every year. Instead of forcing multitasking on your staff, you can simply find competent personnel to fast-track your scaling.
In truth, scaling a business is a tedious and challenging process, but following these tips should help. Nevertheless, you can get experts to help you scale.
Your best bet for an effective scale-up is MetaGrowth Ventures. At MetaGrowth Ventures, we help you build high-performing and effective sales teams that align with your business's growth goals.
With a combined 30,000 hours in sales coaching and consulting, MetaGrowth Ventures gives you proven strategies and expertise that help you scale your business. Contact our team today for more information on how we can help you acquire scalable growth in record time.