Maximizing Sales Team Success with a Learning Management System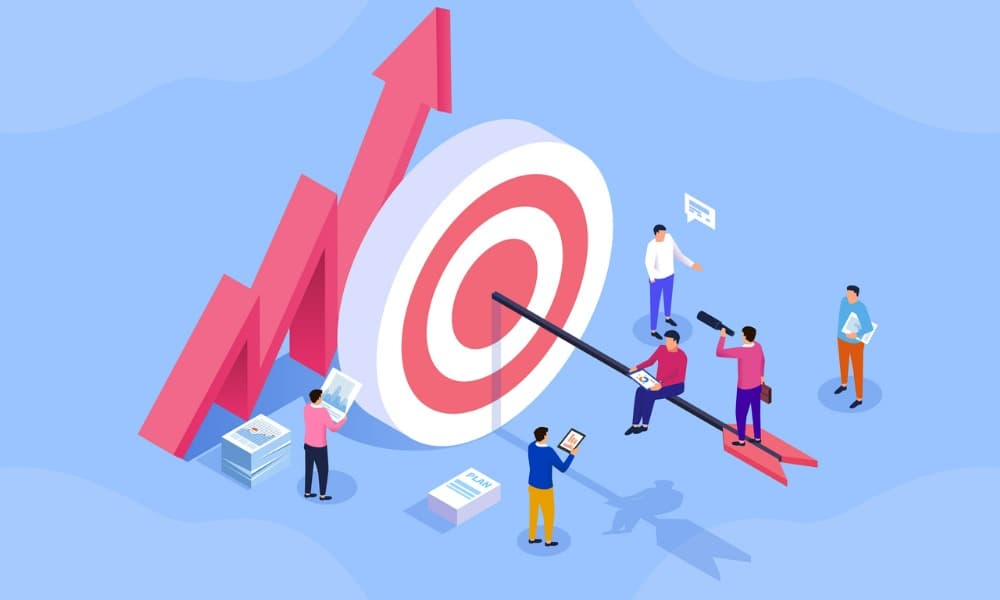 A high-performing sales team is the key to reaching goals and generating more revenue, which is why you need to make a learning management system part of your company's sales training.

Exceptional sales teams close more deals and foster positive customer relationships, two huge benefits for any business. And a learning management system (LMS) is one of the best tools you can use to build a formidable sales force. Here's what you need to know.
Why you need an LMS
What exactly is a learning management system? As the name suggests, an LMS supports the administration, automation, and documentation of training programs and materials. Incorporating an LMS into your tech stack has multiple benefits, including:
1. Improved sales training and development
A well-designed LMS aids sales training in several ways. First, it allows users to plan training sessions, helping them develop and evaluate training goals ahead of time. Secondly, an LMS enables you to centralize learning by collecting all of your learning materials, resources, and content in a single platform. This makes training more efficient and prevents data loss. It also makes reviewing training data and tracking your sales team's progress much easier.
Finally, an LMS increases efficiency because it allows employees in different places to access the same training. It also makes automated employee training possible, which saves more time and resources. Conversely, traditional approaches require trainees and trainers to travel to specific locations, which can be a drain on time and other resources.
2. Increased sales productivity
An LMS can boost your sales productivity by enabling you to train team members better and allowing them to access training materials any time they need a refresher. Continuous training gives ensures that existing employees have the knowledge they need to help take your organization to the next level.
For onboarding, an LMS can help you introduce new sales reps to your company's products and overall goals. New hires who clearly understand company goals and their purpose are less likely to be sidetracked by activities that don't contribute to specified organizational objectives, thereby increasing productivity.
3. Better sales performance tracking and reporting
As a business owner or sales manager, you can use a learning management system to track your team's progress, generate reports regarding their performance, and provide feedback. This information can help you identify and reward your top performers and find the best ways to help the strugglers, including by providing additional training.
Moreover, the reports an LMS generates give you the insights to provide individualized feedback to every team member. Not only will this make your employees feel seen, but it also ensures that they have the information they need to improve their performance.
4. Easy access to sales resources
An LMS puts the resources your salespeople need at their fingertips, including a knowledge base detailing the finer points of your products and training materials ranging from procedure documents and manuals to courses and coaching videos.
A learning management system allows sales reps to easily access these vital resources from a single platform. This is incredibly convenient, especially for those who can't attend one-on-one training sessions because they are either in a remote location or too busy. With the built-in libraries in an LMS, such reps can access the information they need whenever they need it.
How to choose the right LMS for your sales team
When sifting through all of the available options in the marketplace, ask yourself what exactly you want an LMS to do for your business. Maybe your needs and goals include improving productivity, optimizing sales training, tracking your team's performance, or some combination of all three. Whatever the case, the secret to choosing an ideal LMS is to establish your business needs and goals before ever looking at your first product.
Once you understand exactly what you want an LMS to do, it's time to start comparing your options. Different learning management systems have different essential features. Common ones include seamless integration, data tracking, offline learning trackers, and automated alerts. While choosing the best LMS for your business, think about which features you'll need to achieve your business goals.
For instance, suppose your main objective is to optimize sales training. In that case, picking a system with features like an easy-to-use content course editor, training automation, and enhanced evaluating tools will be ideal. On the other hand, if your goal is to make your sales professionals formidable experts, you can go with a system with a comprehensive content library that allows users to record their pitches and send them for review.
Overall, it's a matter of deciding what you want and then finding a product that provides it. That may sound simple, but once you start looking at all of the available options, it can quickly get overwhelming. But the good news is that you don't have to go it alone.
Develop a world-class sales team with MetaGrowth
With thousands of hours of experience in recruiting, hiring, training, and managing top sales talent, MetaGrowth Ventures has the expertise you need. We can help you select the perfect LMS to build an exceptional sales team from the ground up or to improve your existing one. We can also provide next-level training and coaching to develop the sales team you've always dreamed of.
Contact us today, and let's start scaling your sales to new heights of success.
Related Posts
From understanding your target audience to optimizing user experience and leveraging data-driven insights,
An optimistic mindset can enhance problem-solving skills, resilience, and decision-making capabilities.
The decision to leverage nearshoring talent for your sales team can be pivotal in driving business growth.