5 Ways to Build a Resilient Sales Team
Written by
Joe Arioto
Posted on October 18, 2021 In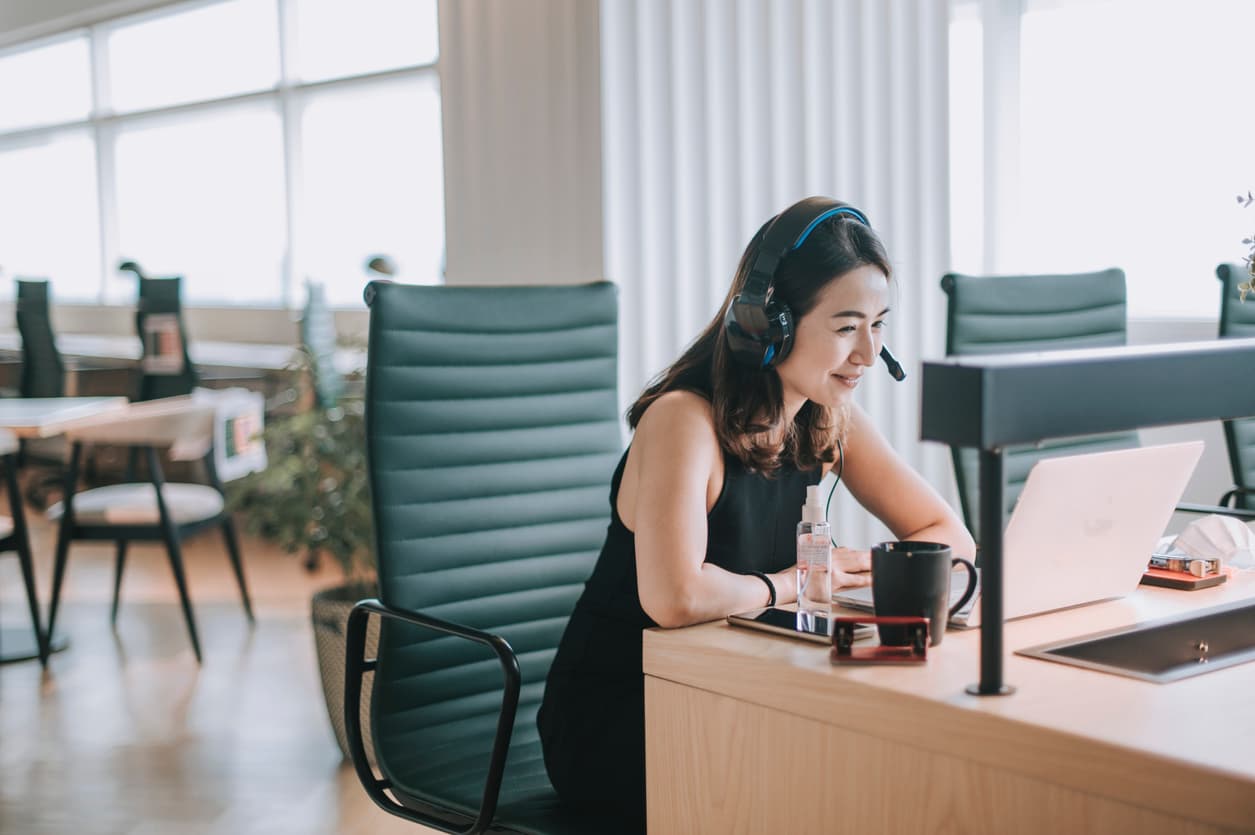 Business is an ever-changing landscape. Fostering resilience amongst your sales team is a key trait that will help them to survive anything, including pushing past rejections. Here's how to build resilience.

Businesses of all sizes have learned the importance of resilience in the last two years. The ongoing pandemic forced record numbers to close permanently in its first year, for example, and some research suggests nearly one-third of small businesses were forced to do the same.
Yet, many businesses were able to stay afloat, and some were even able to hit or exceed their sales targets. How were they able to do so, and what did they do differently? The short answer is resilience.
Resilience is often defined as "the capacity to recover quickly from difficulties." Psychologists define it as "the process of adapting well in the face of adversity, trauma, tragedy, threats, or significant sources of stress." Resilience is especially important in business, where the ever-changing landscape can create significant challenges for even the most established operations.
If you want your business to be resilient, you need to have resilient employees. Here are six ways to build a resilient sales team:
Be flexible, adaptable, and innovative
The ability to be adaptable is a huge part of success. A business needs to be flexible to innovate during times when their resilience will be tested. It was innovation that saw many sales teams still figuring out how to meet -- or exceed -- their sales targets despite the recent economic downturn, for example. These businesses had to do something different to help them stay afloat, regardless of whether they moved to hybrid or fully remote work models.
Flexibility is important to employees, too, because they need to know the companies and leaders they work for will adapt and survive when situations evolve. That adaptability will ultimately aid in workforce retention, so leaders should remember that flexibility doesn't harm productivity – it actually improves it.
Rethink compensation packages
Many sales teams have commission-based compensation packages and some may even be commission-only. This has massive upsides during normal operations, but these representatives are going to take a hit to their pay during an economic downturn. Stressing over how they'll meet their basic needs for food, clothing, and shelter won't help anyone perform better at work.
Many companies may need to rethink their compensation packages, including incentives, bonuses, and emergency relief. They can help during financial crises by providing immediate financial security to their employees, for example, including creating emergency pay programs. This will help companies retain employees, and help employees do their job with the peace of mind that their basic needs will be met.
It may also be a good idea to consider providing incentives and/or bonuses for qualified leads instead of paying commissions only on closed sales. This will help keep your sales team motivated no matter what the outside world brings.
Create processes to support the sales team
Streamlining processes to support the sales team can help boost sales as well as morale. A tech-savvy salesperson may have different sales strategies than one who is less familiar with digital, for example. The latter may instead be reliant on meeting face-to-face and printed marketing materials.
Sales processes can be reimagined and realigned so they can be replicated by any member of the sales team. Sales leaders can create trainings and set helpful guidelines so sales reps know where to focus their time, including how much time should be spent generating leads versus with existing customers. Leaders can also provide mentorship and coaching on how to generate leads via platforms like LinkedIn, or how best to utilize print and digital marketing materials to increase conversion rates.
Promote a healthy work-life balance
Achieving a healthy work-life balance can help lower stress and prevent burnout. This is especially vital during challenging times when stress is high. Promote work-life balance with clear boundaries for their workdays or by creating company-wide wellness incentives. Helping employees set clear boundaries becomes increasingly important when your team is working remotely and home has become a workplace. These boundaries are also most effective when they are also modeled by leadership.
Lead with transparency and clarity
Leading with grace, hope, transparency, and clarity is important all the time, but it becomes more so during challenges. Your team's ability to relate to your leadership as a person – not just a position – helps to build rapport with your team, as does communicating openly and honestly.
Being transparent about the challenges your company is facing, how you plan to adapt the business to meet those challenges, and the expected outcomes will help your sales team navigate the challenges ahead with more confidence. A team that is confident in their leadership will enjoy higher employee retention, morale, and productivity.
Get help building your sales team
At MetaGrowth Ventures, we're in business to help your team achieve the growth it needs. We hire top sales talent, train your team on best practices, and track their progress to ensure you have only the best working to enhance your company's bottom line. That also means you can ditch the daily grind of "founder selling" and focus on bigger picture things.
If you want to build your very own world-class sales team without investing a ton of time — not to mention headaches or hassles — contact us today. The MetaGrowth Ventures team can't wait to help you build a dream team to start boosting your sales.