The Importance of Sales Coaching Systems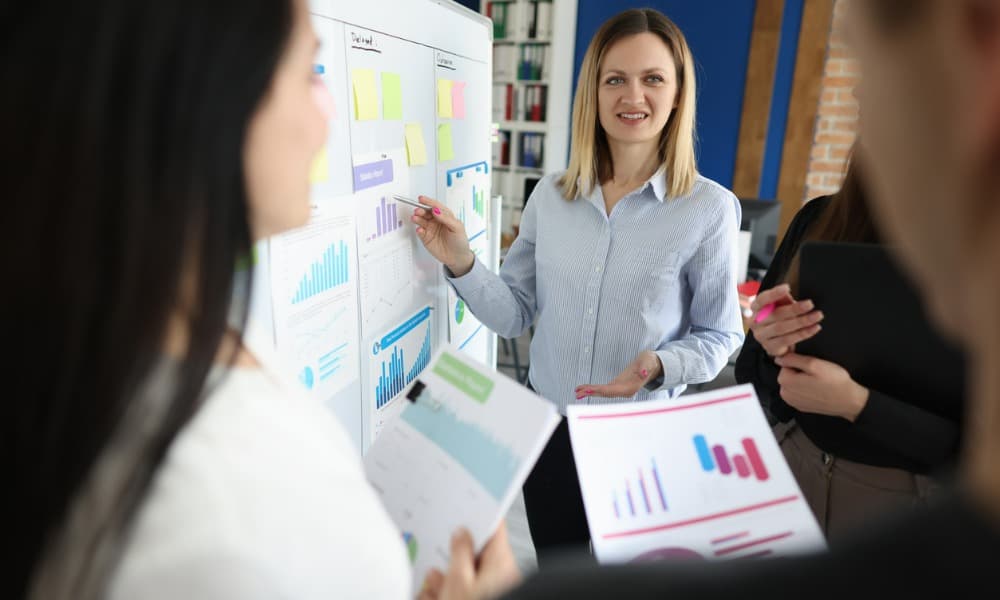 Sales coaching systems have become a powerful tool for CEOs looking to boost sales and scale their businesses.

A good sales coaching program can help train your sales teams about key strategies and processes that guarantee success. It enables team members to be more productive and work more effectively. This, in turn, will help them close more deals and grow your business. Here's what you need to know.
What is a sales coaching system?
A sales coaching system is a comprehensive training program that defines or outlines how you conduct your sales training across the board. It spells out all the key processes and resources to bring your sales team up to speed with current trends.
Sales coaching systems focus on teaching your sales team how to implement the right tactics key for sales success. Your team will understand effective strategies for increasing conversions and closing more deals.
Benefits of a sales coaching system
Implementing an effective sales coaching system is key to the growth and success of your company's sales team. It helps equip your team with the resources and skills they need to compete in today's fast-paced business environment. But that's just the tip of the iceberg. Other benefits include:
Improving sales team retention rates
Sales coaching systems help improve sales team retention rates by enhancing employee motivation and satisfaction. They help sales team members gain the support, knowledge, and skills they need to perform their job effectively. This makes them feel fulfilled in their role, increasing their likelihood of sticking with your company for the long haul.
Increasing sales productivity
A sales coaching system helps your teams develop the skills and knowledge to do their job effectively. It allows them to be more efficient in their approach to sales and boosts their overall productivity. They learn how to effectively use the right strategies, techniques, and tools to close more deals, leading to an improved bottom line for your company.
Promoting accountability and feedback
Sales coaching systems provide a framework for holding team members accountable for their performance. It enables you to provide your team members with constructive feedback and set clear expectations. You can identify top performers and reward them for their hard work or discover the areas where team members need improvement and provide training.
Enhancing consistency and quality
The best sales coaching systems ensure that your employees receive consistent, high-quality training. They allow you to standardize the processes, so every team member can develop the same skills, knowledge, and understanding of your company's sales process. This motivates your team, leading to increased productivity, excellent customer service, and more sales.
Enabling You to Share Best Practices
Sales coaching offers a platform for sharing tips and practices that help improve your sales team's performance. It allows sales representatives to learn new skills and share ideas. Such a collaborative approach helps employees feel like their contributions matter. It can also help your team develop innovative and creative new ways to boost sales and grow your business.
Maximizing your sales training ROI
By implementing an effective sales coaching system, you can expect to boost your per-employee income by about 218%. Such a training program focuses on providing consistent, long-lasting reinforcement of the knowledge and skills gained in training sessions. It helps team members apply that knowledge and skill in a practical setting and get ongoing support. This leads to improved sales performance and a better ROI.
Sounds good? If so, you may want to start thinking about how to develop your own sales coaching program.
The keys to developing a successful coaching system
The best way to enjoy all the benefits a sales coaching system offers is by following the right steps for building one. Here's how:
Identify the tools you need
Developing an effective system starts by identifying the tools that will best serve your sales team's needs. Decide on the type and quality of training and resources you want to give your team and select the right tools to help you meet your goals. This may include:
Software for tracking sales performance

Training materials

Coaching templates

Systems, technologies, or applications for providing quality training
Planning a system
You should plan your sales coaching system to align with your company goals. This involves defining the training and development processes, setting metrics and goals for success, and deciding how to best use your resources. You should also consider investing in any additional tools your team may need to guarantee success.
Enabling your sales personnel
You should equip your sales personnel with the skills and knowledge to use the system effectively. This involves providing ongoing training and development, as well as coaching and feedback, to help them continue to improve their performance.
All it takes is a little time and effort, but if you find yourself being stretched too thin already, it never hurts to call in experts who can do the heavy lifting for you.
Contact MetaGrowth today
A sales coaching system can be a great tool for any company that wants to increase its sales. It enables sales representatives to become more productive, increases ROI, and improves sales team retention rates. And if you want to make sure you're getting all of the benefits a premium sales coaching system has to offer, MetaGrowth is just a mouse click away.
At MetaGrowth Ventures, we're the experts in providing dedicated training for increased performance and better sales. We work with you to create and implement a strong sales coaching program that will drive sales success.
Our training approach allows sales personnel to master the tools and skills needed to improve sales, stay ahead of current trends, and grow your business. Contact us to learn more about our sales training programs and choose the best one for your team.