Understanding Core Competencies for Business Growth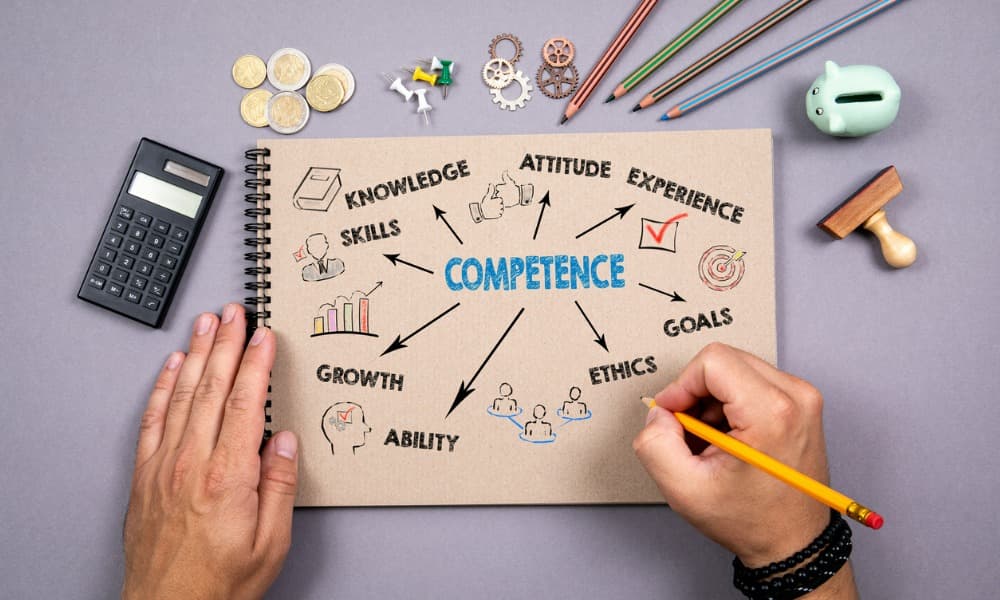 How to unleash the power of your company's unique skills for growth and success.

Understanding core competencies – the distinguishing features and skills that your business possesses, setting it apart from your rivals – is crucial for success. In this blog post, we will delve into how these distinctive capabilities play a vital role in gaining competitive advantage and fostering growth within your organization. We'll also explore how you can leverage your core competencies to overcome stagnation and boost sales.
Understanding core competencies
In the wild world of business, core competencies are like the secret sauce that makes you stand out from your competition. It could be mad tech skills, top-notch customer service, or ninja-like supply chain management. Whatever the case, these unique abilities are what propel your business forward and set you apart from the rest – if you strategize around them.
To make the most of your superpowers, you need a killer strategy and flawless execution. If you're all about innovation, invest in R&D like there's no tomorrow. If customer service is your jam, train your staff like five-star hotel concierges. Utilizing your aptitudes astutely can move your business into a favorable position in the marketplace and unlock your full potential for growth.
Delegating sales tasks
One of the best ways to leverage your organization's core competencies is through delegation. Especially in sales, you can pass on tasks like lead generation, customer relationship management, or closing deals to the pros on your team who know how to handle them.
Delegating sales tasks not only saves time but also supercharges productivity. By assigning these responsibilities to skilled team members, you ensure smooth execution while giving yourself more brain space to focus on the big picture.
Lead Generation: Let the research and prospecting wizards on your team handle this crucial first step in the sales process.
Customer Relationship Management (CRM): Assign a dedicated CRM expert to maintain relationships with existing customers and explore upselling or cross-selling opportunities.
Closing Deals: Leave the final stage of sealing the deal to the negotiation gurus who understand what makes your product or service irresistible to prospects.
With proper implementation, delegation becomes less about giving up control and more about empowering your team for success and business growth.
Benefits of effective delegation
Delegating tasks in your organization does more than just free up time for business leaders. It creates a work environment where everyone feels valued and important. This positive vibe leads to two key benefits:
Delegating not only shows trust in your employees but also gives them chances to use their unique skills to grow professionally. When they see their competencies being used effectively and contributing to company goals, it boosts morale and job satisfaction.
In today's rapid-fire business world, the ability to adjust quickly to changing conditions is essential for success. And this is where effective delegation really shines. By assigning tasks based on individual strengths, decisions can be made swiftly at different levels without unnecessary delays or bottlenecks.
In addition to these benefits, successful delegation promotes teamwork by fostering interdependence among staff members. When people with different perspectives and expertise come together to work toward common goals, the innovative solutions they develop can drive business growth.
Barriers to effective delegation
Effective delegation can provide a host of benefits for your business, your managers, and your employees. But it isn't always easy. There are some common barriers that often need to be overcome before a business can truly harness the power of delegation, including:
Lack of trust: If you're going to hand over important tasks to other people, you have to trust them – and maybe even more importantly, you have to trust that they have the skills to get the job done.
Fear of losing control: We get it. You're the superhero of this operation. For the longest time, you were the one who did everything. So letting go can be difficult. Just remember that delegating doesn't mean losing control, it means empowering your team to work better.
If you've spent much time studying effective management techniques, it probably won't surprise you that communication is a key to overcoming these obstacles. You can build trust in your staff by clearly stating the plan, explaining what needs to be done, and then holding them accountable for doing it. Use tools like Slack or Asana to keep everyone in the loop and track progress.
Honest feedback is also important. And don't forget that it goes both ways. You need to regularly provide feedback to your team members to boost their confidence and help prove their performance. But you also need to be open to hearing their concerns and acting on them when appropriate. Make them feel like their input matters and they have a stake in your business's success.
Unlock your business's potential with MetaGrowth
Understanding core competencies and leveraging them by delegating tasks effectively is crucial for business growth. But that's sometimes easier said than done.
At MetaGrowth, we have thousands of hours of experience in recruiting, hiring, training, and managing top sales talent. We can help you develop the world-class sales team of your dreams – one that can step up to the plate and take some of the load off your shoulders so you can stay focused on the bigger picture. Take the first step toward remarkable growth by reaching out to us today.