6 Tasks You Can Automate So Your Sales Reps Spend More Time Selling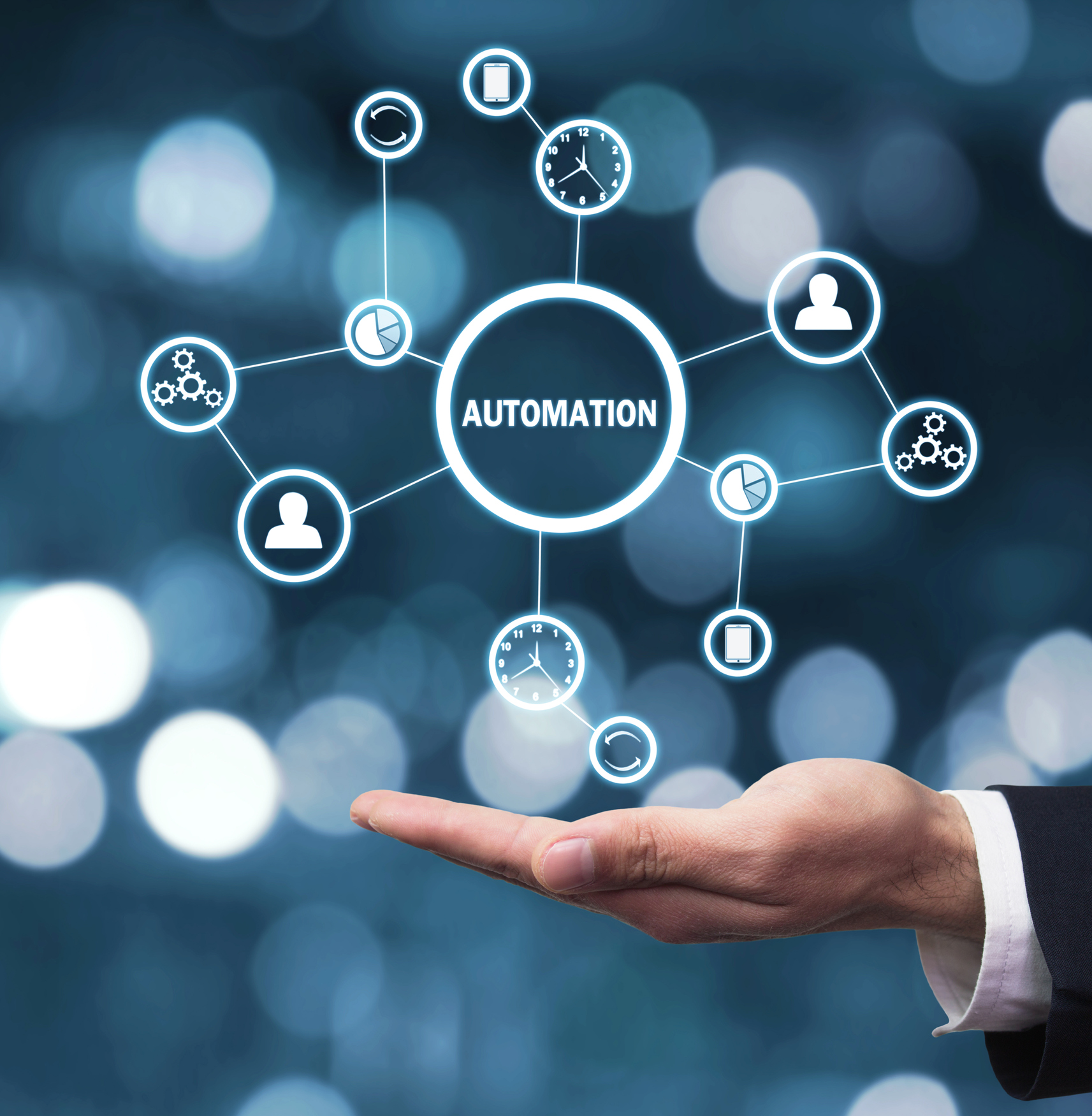 Sales reps spend only a fraction of their time selling, which translates to loss of productivity for them and your company. The solution lies in automating as much as possible to free up time.
Key takeaways:
Modern technology means a lot of tasks can now be automated.
Sales reps should spend most of their time on activities that do the most good for the company.
Highly productive activities include helping customers and selling.
Identifying tasks that can be automated will save time and make your company more money.
You only have 24 hours in a day. But, your employees routinely find there are not enough hours for their jam-packed schedules, dozens of emails, and never-ending lists of to-dos that are not directly related to the work they should be doing.
This is bad news for your company because precious minutes are spent on tasks that may be helpful and needed, but do not directly add to the bottom line. The cost is even higher when your sales reps are involved, because no department impacts your company's growth and revenue more than them.
This is why automation is important: It takes routine, mundane tasks off your employees' hands so they gain time to spend on more meaningful tasks . That's true no matter the size of your company or sales team, too: There are lots of tasks you can automate so more time is spent selling and growing your business revenue.
Some of these tasks include:
Scheduling appointments
Setting appointments is a crucial part of the sales process, but one that can easily turn into a back and forth as both parties try to settle on a date and time. Automating makes sense from the standpoint of efficiency. Luckily, there are lots of apps and technology solutions that help you automate scheduling, some of which can be embedded into your website and app if you have one. These solutions show the times that your sales rep is available and allow customers to choose a date and time that works for them. The event is automatically added to a rep's schedule and blocked off to prevent double booking.
Sorting and replying to emails
A study by Adobe found that employees spend roughly five hours every day checking their work and personal email accounts. Automation enables your sales reps to circumvent this task in a number of ways, including solutions such as:
Spam blockers and rules that eliminate irrelevant emails
The ability to use canned responses in Gmail
Drip campaigns in which the right email gets sent to the right address at the right time, such as one that gives next steps to a new customer after a purchase
Creating rules that filter unnecessary messages will ensure your sales reps are focused on what needs handling. Automated drip campaigns that send necessary information to potential (or new) customers will also ensure they are nurturing leads and customers at scale.
Social media
A lot of sales reps handle their own sales pipelines by becoming thought leaders and gathering industry followers over social media. It's a great tactic for spreading brand awareness, generating leads, and converting them into sales. However, it requires a lot of time spent on social media.
Social media automation tools like Buffer and Hootsuite allow users to schedule posts in advance across multiple social media platforms, so you don't spend all your time bouncing between platforms. Chatbots can also deliver instant responses to anticipated questions. And provider Sprout Social can even help you curate content and generate real-time reports about progress.
Filling out forms
Filling out forms can be a huge timewaster. This is something that can be automated so you never have to do it again. Google Chrome can help fill out forms automatically, for example, but there are other tech solutions that exist if you are not a Google user. Some sales enabling platforms even retain the information of repeat customers to skip the form-filling process altogether.
Creating proposals
Creating proposals can be a long and tedious process. The fact that many people are involved in creation and approval makes it seem like just handling one takes forever, costs a small fortune in man hours, and requires a constant back and forth can take a toll on the quality of work.
All of that goes away when you get proposal management software. These solutions help you work on all your proposals from one central dashboard through which multiple departments can collaborate seamlessly. This software also allows you to create templates that shave off 90% or more of the time required to create proposals from scratch.
Invoice and billing
Manually writing one or two invoices is okay and might take a few minutes, but companies that are interested in scaling up often deal with dozens, hundreds, or sometimes thousands of clients. Most of these entities have signed up for long-term contracts, so it just doesn't make sense to manually handle the same process over and over again. The same goes for checks. A few suppliers – like in mom-and-pop stores – might warrant manually writing checks, but larger businesses need automation to speed things up and avoid mistakes.
There are a wide range of fintech software solutions that can help your sales reps in this area so they don't spend hours every end of the month writing up checks and invoices. Automating these processes also helps you avoid late fees, minimizes potentially costly errors, and ensures you get paid faster.
Create a world-class team to grow your business
A world-class sales team can partly be defined as one that uses its time productively to ensure both your company and its revenue remain on a path toward growth. MetaGrowth Ventures helps founders and CEOs grow their businesses by hiring and training sales teams that hit set goals through effective mobilization of time and resources.
Contact MetaGrowth Ventures to learn more.
Related Posts
Sales reps often experience burnout that can lead to high turnover rates when left unchecked. Savvy employers
Finding a balance between accelerating business growth and staying within your budget Finding ways to
The post-pandemic workforce craves a new type of leadership. Are you ready to give it to them? Leadership