5 Sales Enablement Tips Your Team Should Be Using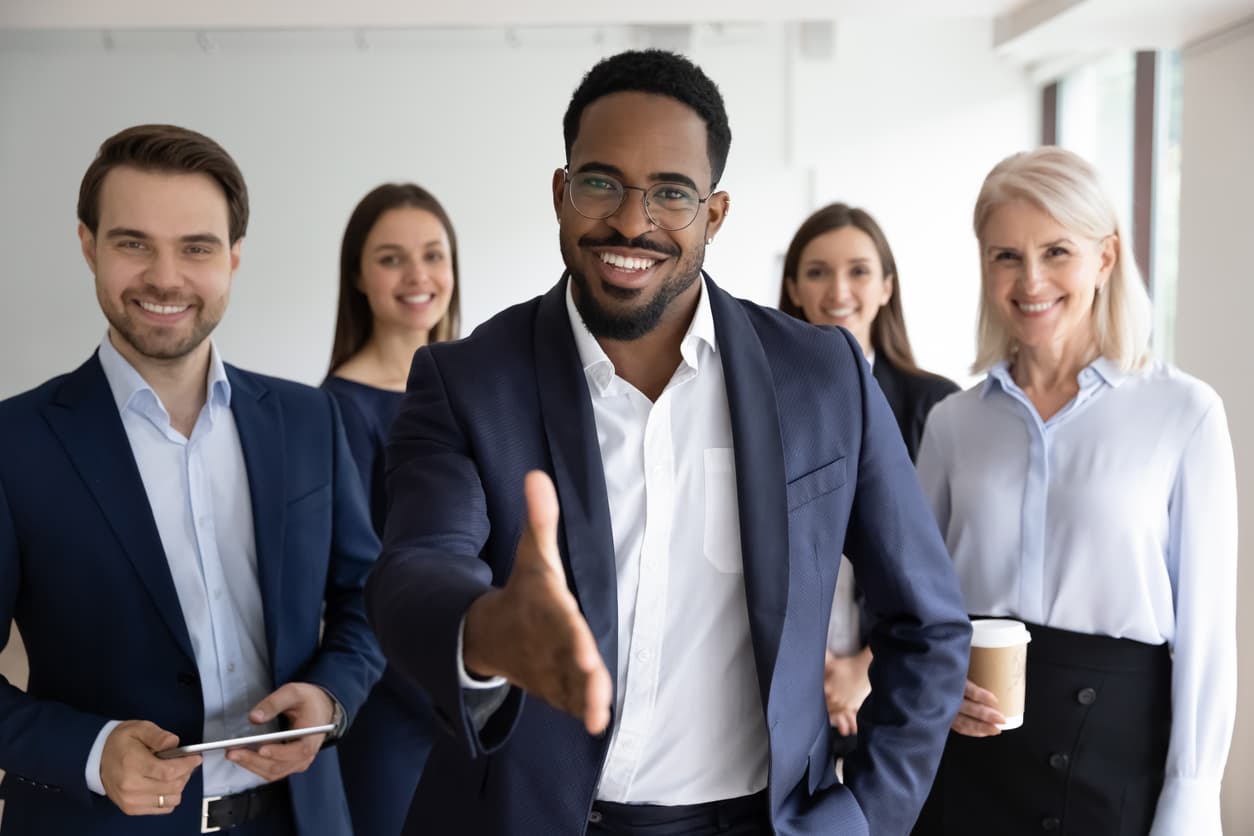 Providing your sales team with the resources and tools they need to convert leads greatly boosts their chance of success. Here's what to know about the sales enablement tips you should be using.

The market is always changing, but few could have predicted the rapid and widespread changes in customer behavior ushered in during the last few years. These shifts have made sales processes more challenging than ever. That means your current sales strategies, tools, and content may no longer be enough to encourage and empower your sales staff.
Your team needs effective sales enablement strategies to help them better stand out to and engage with buyers. This ought to be a straightforward process, but such efforts are often hampered by an outdated understanding of what sales enablement is.
This article digs into the concept, including what it is, how to identify outdated tactics, and the sales enablement tips your team should be implementing now.
Digging into sales enablement
Buyers today have increasingly short attention spans and are demanding more personalization from businesses. That means a poor understanding of what makes for great sales enablement may leave your team ill-equipped for the fast-paced market.
Sales enablement is an iterative, ongoing process of providing your sales team with the resources they need to convert more leads and close more deals. These resources include tools, training, content, and any other information they need to effectively sell your products and services. An outdated system can thus spell disaster for your sales team.
Here are a few signs of an outdated sales enablement framework:
Your sales content is not clearly branded for easy recognition.
Your sales content is not personalized to engage with readers.
Engagement from your target audience is low.
Your sales content is hard to find because it's not stored in a single repository.
You have zero or low visibility into how your sales team is using the resources.
You are unsure about the sort of proposals your team is sending to customers and prospects.
If you have seen issues like these in your sales operations, chances are good that your sales enablement process needs improvement. The good news is that it is relatively easy to repair.
Sales enablement tips your company should be using
Have you noticed a need for better strategies within your operations? Here are five sales enablement tips you can start using now to empower your sales team and increase their chances of success:
1. Learn from other people's success
It can be tempting to try to reinvent the wheel, but doing so often wastes time, effort, and resources. It's much more effective to simply learn from other companies' successes. Find out what their sales enablement processes look like and how they define success. Partner with industry analysts and experts to have them evaluate your team's readiness and tactics. Continuously apply successful strategies to your own sales enablement process to ensure your sales department remains relevant.
2. Concentrate on the metrics that matter the most
It's easy to get sidetracked by day-to-day activities and vanity metrics. You'll have to sieve through that noise to focus on what truly matters to take control of your sales enablement process, however. The "right" data tracks who is learning and improving in their roles, for example. Concentrating on the right data allows you to zero in on who has:
Made the most progress
Learned the most
Scored the highest
Finished fastest
Failed to meet expectations.
The right data highlights wins as well as trouble spots. This should then inform your decisions on how to allocate coaching resources and motivate salespersons in the future.
3. Hire top-notch sales enablement talent
Having the best trainers increases your chances of success. A few traits to look for when hiring include solid communication skills, a sense of empathy that enables them to connect with salespeople, previous sales experience or expertise, and a readiness and willingness to be proactive on the job.
4. Thoroughly assess sales reps
Before you send your salespeople into the field, you must ensure that your enablement plan works as it should. Many companies make the mistake of assuming their reps are ready. Use mock scenarios that require application of principles learned to determine their preparedness. Analyze coaching and learning trends to help identify skill gaps and see who's falling behind. Use readiness assessments to gauge sales reps' effectiveness and that of your enablement programs.
5. Take advantage of technology
Leveraging the right technology makes the task of sales enablement much easier and more effective. Some of the best sales enablement tips include implementing automation, having dedicated enablement people or teams, and maximizing CRMs and videoconferencing software for top impact.
These tools enable you to:
Analyze and measure progress and the overall readiness of your sales team
Coach, reinforce, and assess sales reps via video
Easily create and distribute general and customized training content
Integrate with third-party software your salespeople already use, like Seismic and Salesforce
The right technology solutions mean you're able to do more with less and gauge your progress in real time. You'll never have to rely on assumptions, and can instead track essential progress and gaps.
Acquire all the sales enablement training you need
Sales enablement requires commitment across the board, but a good strategy is essential if you want your sales team to be successful. Following a few sales enablement tips can help, but having the right partner can make this process easier.
If you're looking for expert help developing a cutting-edge sales team that is poised to scale above modern sales challenges, MetaGrowth Ventures is here for you. We offer relevant, practical strategies for hiring, training, and maintaining sales teams. We'll also handle hiring top talent for you, train new sales reps to meet your expectations, and track their progress to ensure they always deliver results.
Contact MetaGrowth Ventures today to learn more.