The Benefits of Outsourcing Sales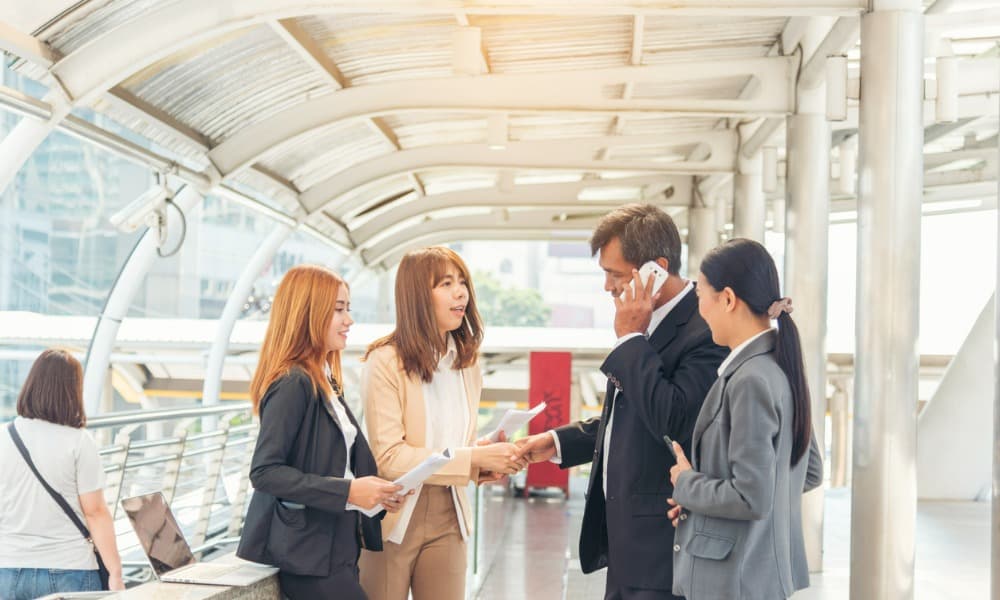 If you're looking for ways to streamline your operation, outsourcing sales can help you save time, money, and resources.

Outsourcing is becoming popular as it helps businesses get their work done more efficiently and quickly. Firms across different industries outsource processes including accounting, customer service, marketing, and sales. By outsourcing sales from third parties, you get to focus on other aspects of your business and free up resources in your organization. Here's what you need to know:
Internal sales can be a headache
Creating an internal sales team requires expertise and time, which is great if your company has leaders with experience in sales who can hire qualified professionals and train them to promote your business growth. Having an internal sales team allows you to have total control and insight over your business. It also helps when working with customers who prefer dealing with direct sales agents from your company.
If you are a new business, however, hiring quality in-house sales staff can be challenging. Finding experienced sales representatives, however, can be a challenge – especially when you're first starting out. If no one in your company has experience in sales, it can be difficult to identify candidates with the personality, skills, and experience you need.
And even if you know what you're looking for, searching for the right salespeople for your team requires time. You need to attract top candidates, vet them, and conduct lengthy interview processes. And once you have them on board, you have to train them, which involves even more time and expense.
The benefits of outsourcing
Outsourcing, on the other hand, gives you access to expert sales agents right off the bat, saving you time and money in the process. Working with third-party sales companies allows you to secure experienced sales representatives right away, without the headache of doing it all on your own. Here is how it works:
1. Outsourcing saves time
Outsourcing lets you hand off your sales responsibilities to someone else, allowing you to focus on other roles in your business. Working with third-party sales companies helps save time you previously spent hiring, training, and managing in-house salespeople.
2. Outsourcing saves money
Hiring other companies to handle your sales helps to cut costs without reducing productivity. You get an opportunity to work with sales companies from across the globe, some with very low labor costs. Working with companies in China, for instance, can save on labor costs while providing access to highly skilled professionals who wouldn't otherwise be in your talent pool.
With outsourced labor, you don't need to pay for government-mandated benefits such as health insurance. The company you hire is responsible for such benefits and other expenses. You simply pay a fee based on a per-project or hourly basis.
When you outsource sales labor, you don't incur any of the costs associated with hiring and training an in-house team. Outsourcing also makes it easier to adjust the size of your staff during peak and off-peak seasons. Whenever you hire third parties, you can increase and decrease your sales team based on the workload, without the hassle of hiring or laying off employees. The company you contract with simply assigns people to your projects based on your needs.
3. Outsourcing saves resources
Working with outsourced sales representatives helps you to save your firm's resources. It helps you to free up office space, thus saving on rent. Company equipment such as computers and data entry software isn't overloaded, making life easier for your other employees. Freeing up resources impacts your firm positively in the long run as employees in other departments get to maximize their use.
As you can see, the benefits of outsourcing to save time, money, and resources are pretty clear. But outsourcing only really pays off if you work with a company staffed by people who know what they're doing.
Make sure you hire experts
Your outsourcing success relies on hiring an expert and experienced team. Don't risk your success by hiring cut-rate firms that can't provide the results you need. Make sure the team you contract with is staffed with experienced sales agents with proven track records. Also, make sure they have open communication to inform you of progress and make updates on time.
And remember, you don't have to work with a local company, especially if budget is an issue. The perfect company to work with may not be in your time zone – or even your country. Be flexible and willing to work with experienced sales companies from across the globe as long as they can guarantee results.
When you're evaluating third-party sales contractors, think about how well they communicate, their work ethic, and how well they understand your business. You only want to work with a company that "gets" your business culture and is focused on communicating that to your customers. Remember, outsourced salespeople will be representing your company just like an internal team would.
Outsource sales for your business today
Having an internal sales team gives you full control and insights over your business, but it takes a good bit of time and expense to build one. With outsourcing, you can have an expert sales team in place as quickly as signing a contract.
Outsourcing sales is more affordable and faster than you think. You get access to experienced professionals who guarantee results, helping you save time and money. At MetaGrowth Ventures, we can help you find a dedicated third-party sales team within your budget. We help you find skilled sales agents, train them, and keep track of their progress as you focus on other areas of your business.
If you need access to a highly skilled sales team without spending a lot of time and resources, contact us today. We will help improve your sales and grow your company.