How HubSpot Automated Sales Workflows Can Improve Your Bottom Line
Written by
Joe Arioto
Posted on November 9, 2022 In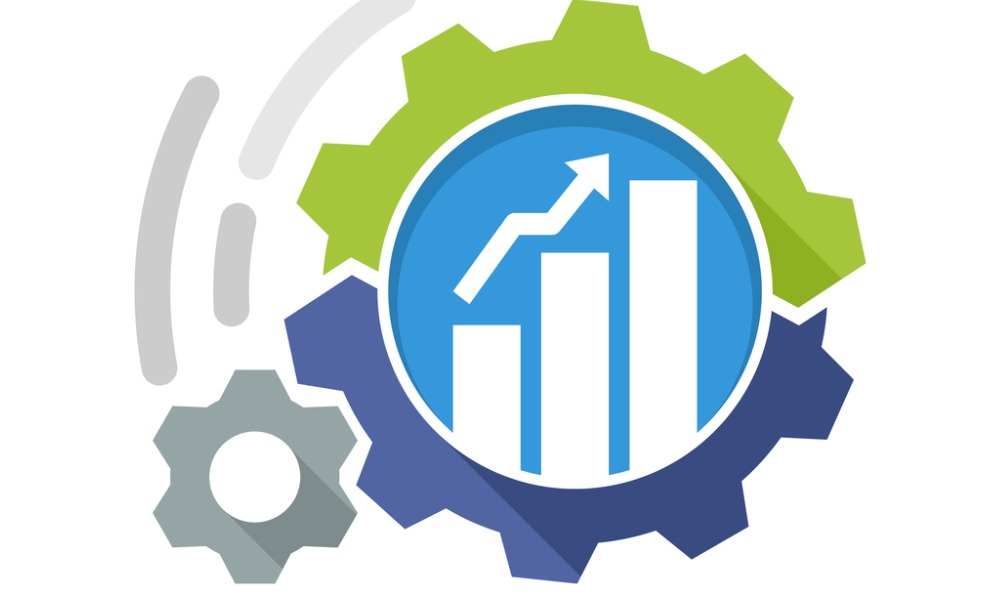 By automating workflows, you can save time and manage leads more effectively


When you're running a sales team, you have to keep track of all kinds of moving parts. You have to generate enough leads to keep your salespeople busy, and you also need to make sure your team is working those leads. Plus, you need the ability to keep track of everyone in your marketing database.
The ability to make all this happen often boils down to the technology you're using. Software should automate processes to save time, while also improving your sales efforts and your relationships with customers. So are you using the right tools? And if so, are you optimizing their potential?
To help you get a sense of what's available, this guide looks at a few HubSpot sales workflows and explains how they can help you streamline your sales efforts.
Welcome workflows
When someone fills out a contact form on your website, you need to reply before they forget about you. Often, they're checking out multiple sites – and probably filling out the exact same form over and over – so the first company to respond has the best chance to convert a customer.
With an automated welcome workflow, you can instantly label new contacts as subscribers and send them an email with some of your most enticing content. If they engage with the email, your system can promote them to a lead.
Once you know that the email piqued their interest, you can reach out to nurture the relationship. Don't worry about unengaged subscribers — your automated drip campaigns will still work to convert them while you focus on more valuable leads.
Lead-scoring workflows
Whether or not someone opens an email is certainly not the only action you should look at when you're trying to assess the value of a lead. You can make a lead-scoring workflow in HubSpot that grades your leads on all kinds of actions.
As you customize this workflow, you can assign points to different actions – like visiting your website multiple times or clicking a link in an email – based on what makes the most sense for your brand. You can also assign points based on what you know about the lead, such as their IP address and job title. And you can subtract points for certain actions, which really helps make your scores accurate.
Then, you can use the points to filter different leads for follow-up. For instance, when a lead reaches a certain number of points, the automated workflow can relabel them as a sales-qualified lead and the system can automatically assign them to a salesperson.
Content personalization and lead-nurturing workflows
Of course, you're not just giving every strong lead the same treatment, and HubSpot sales workflows can provide your leads individualized attention. You can customize workflows so that someone who takes a specific action gets a certain response.
You can use if-then branches to send the lead different information based on what you know about their personality and preferences. Effective sales is often about a personal touch, but that doesn't mean that you need to do it personally. The automated system can nurture each lead in a way that makes sense for them. Then your human sales team can follow up as desired.
Reengagement workflows
What about those leads that might fall through the cracks? How do you ensure that they don't go cold and forget about you forever? You set up a reengagement workflow to address this very issue.
This workflow could start when someone hasn't opened their last 10 emails or hasn't engaged with your website for a certain amount of time. If they meet the criteria, the system could send them an email to reengage their interest, perhaps by offering them a discount or letting them know about a special upcoming event.
At this point, if they open the email, you can reengage them as a lead. If they don't open the email, you may want to reach out again, or you may just want to let that one go.
Workflows that integrate videos
The demand for video is strong, and marketers say that video drives engagement. The effect is stronger for some consumers, and when you identify these consumers with an automated workflow, you can send them videos. You can also use the same idea to decide which other mediums to highlight when marketing to certain prospects.
These are just a few rudimentary examples of how automated workflows can help improve your sales process. HubSpot sales workflows offer many popular templates, or you can customize your own. You can also copy an existing workflow, make small changes, and then track which version works better for you. Once you set the workflows in action, they do your bidding and provide your sales team with the critical support they need.
Are you stuck in founder-selling mode? Are you frustrated with your sales teams as it gets bigger? Are you looking for ways to keep the quality you have with a small sales team as your company expands?
At MetaGrowth, we help sales teams scale, and the right automation is a significant part of this journey. We leverage our extensive experience to help you recruit, onboard, train, and develop a sales team that can take your organization to the next level. Ready to talk? Then, contact us today.