How Small Tweaks to Goals and Sales Strategies Can Net Big Profits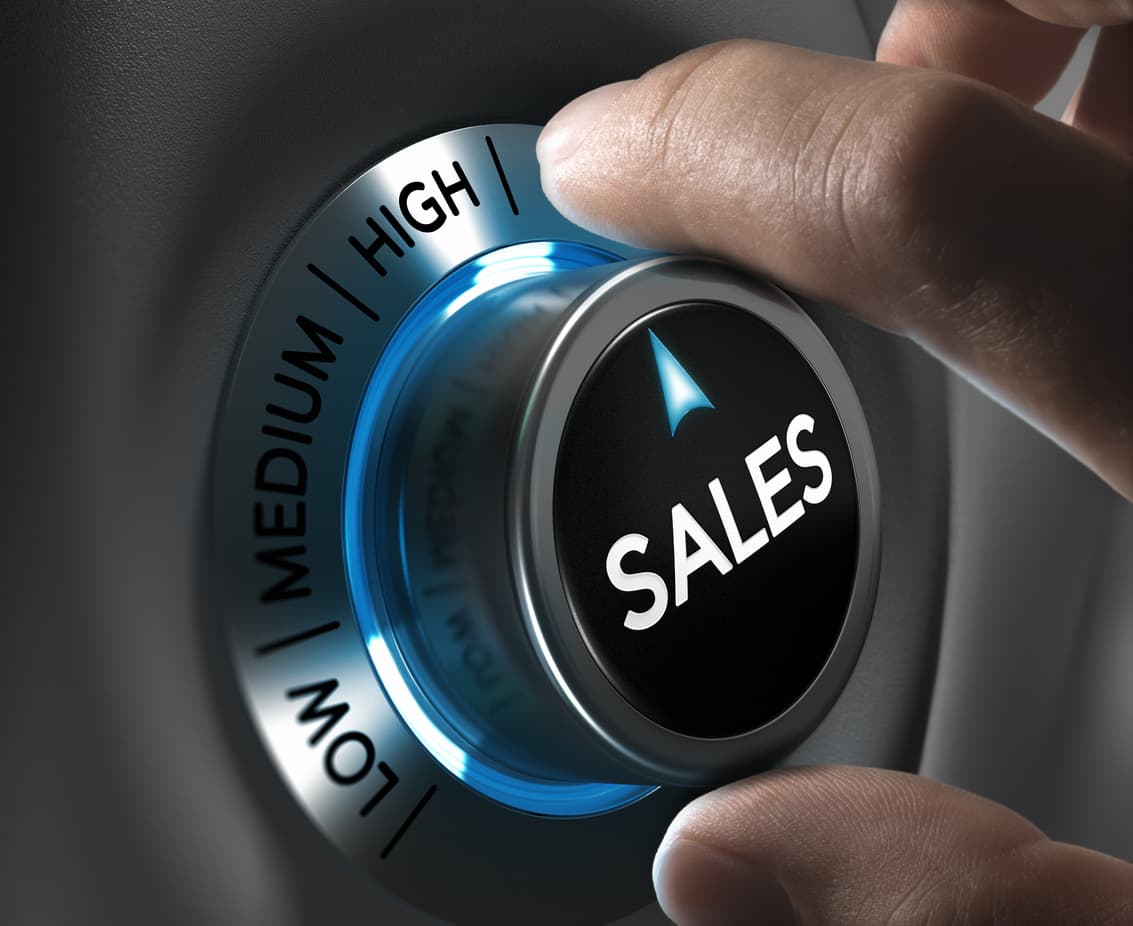 Shooting for smaller monthly goals is more attainable than larger quarterly amounts, and it leads to even higher yearly payouts. That's just one way to twist the standard sales strategy.


Setting goals for your sales team is necessary to succeed. There is no way around it. The problem is that very few sales team leaders know how to set goals that work or which strategies to use to reach them.
One common method of goal setting involves taking what you hope to make at the end of the year and splitting it into equal portions for your sales teams to reach. Giving your team a straightforward quota to hit limits their possibilities, however, because you can miss a lot of lucrative opportunities along the way.
Fortunately, there are myriad ways to tweak the basic sales strategy and update your goals for success. Here's what you need to know about these instrumental sales terms and how to make small changes that will help you surpass your goals every month.
What is a sales strategy?
A sales strategy is a planned set of steps to attain the goal you have set. Each step depends on the last, and they all lead back to the beginning to provide a continual stream of income-producing leads. The most effective sales strategies have elements such as:
A buyer persona
Innovative promotional tactics
Structured monitoring and evaluation methods
A talented sales team
Challenging goals
It's hard to achieve success if you don't know what it is, though. Your sales team has to have a goal to strive toward to get the ball rolling, and your goals will depend on your specific business. Set a goal for several sales or viable leads, or whatever element makes your business buzz. Having clear goals that are easy for your team to grasp can increase your bottom line and unify your team.
Sales strategy tweaks
Part of creating winning sales strategies involves figuring out who your ideal customer is and how you're going to reach them. It's a constant learning process that evolves with the times. A great sales team can adapt its strategy to fit current trends by initiating a few innovative changes. Here are seven tweaks you can make to your sales strategy and goals that can increase end-of-year profits.
1. Treat your customers as partners
Thinking of your clients as partners and crafting a relationship that reflects that point of view improves connections. The idea is to focus on how to bond as humans and collaborators rather than try to sell them something right away. Having open and honest conversations brings you better client relationships.
2. Address emotional needs
Companies lose opportunities to build stronger relationships with their customers by ignoring their emotional needs. Get to know your customers, their opinions, and their needs to fully understand what you can provide to make their lives better. When you learn where they're coming from emotionally and mentally, you're better able to tweak your message to fit their needs.
3. Change your focus
It may be a surprise, but the most successful sales teams don't spend every waking moment focusing on how to make more sales. The real focus is on helping those who need your business most. Sales organically pick up when you detach from making as many sales as possible and instead focus on the value you are providing.
4. Recognize the importance of feedback
Trust breeds loyalty and drives sales. The more your clients trust you, the likelier they are to buy – and continue to buy – from you for years to come. One of the most efficient ways to quickly build trust is to take feedback seriously and act on it in a timely fashion. Openly ask for ideas and opinions on your products and services to find out how to better serve your customers.
5. Invest in your cold call message
If cold calling is a part of your sales strategy, the message you use is crucial. Experiment with several different messages to see which ones get the most callbacks. Craft several winning messages to keep in your sales toolbox so you're ready for any customer response.
6. Practice before sales calls
Going out on sales calls without any prep work is setting yourself up for failure. Be ready to tackle whatever happens by practicing before you leave. Work through potential objections customers might have, prepare answers, and roleplay with other team members to get everything just right.
7. Break up big goals
Instead of sending your team out to tackle a huge number of sales by the end of the year or quarter, choose smaller goals for each week or month and celebrate each victory to keep morale high. Hitting smaller goals builds momentum and motivation, leading to even more sales than you anticipated.
Taking just a few extra moments a day to put additional effort into your sales strategies and goals can fine-tune them into more efficient tools. Pay attention to the small nuances that make everything work better and you'll begin to see improvements.
Net bigger profits with new approaches to traditional sales strategies
MetaGrowth Ventures helps founders build sales teams that win, with both tried-and-true methods and new technologies. We provide the tools necessary to guide founders through the sales team-building process, taking them from being stuck in "founder selling" to scalable growth supported by successful, world-class sales teams.
Contact us to find out how much we can increase your bottom line today.