How to Build a Winning Sales Tech Stack
Written by
Joe Arioto
Posted on January 2, 2023 In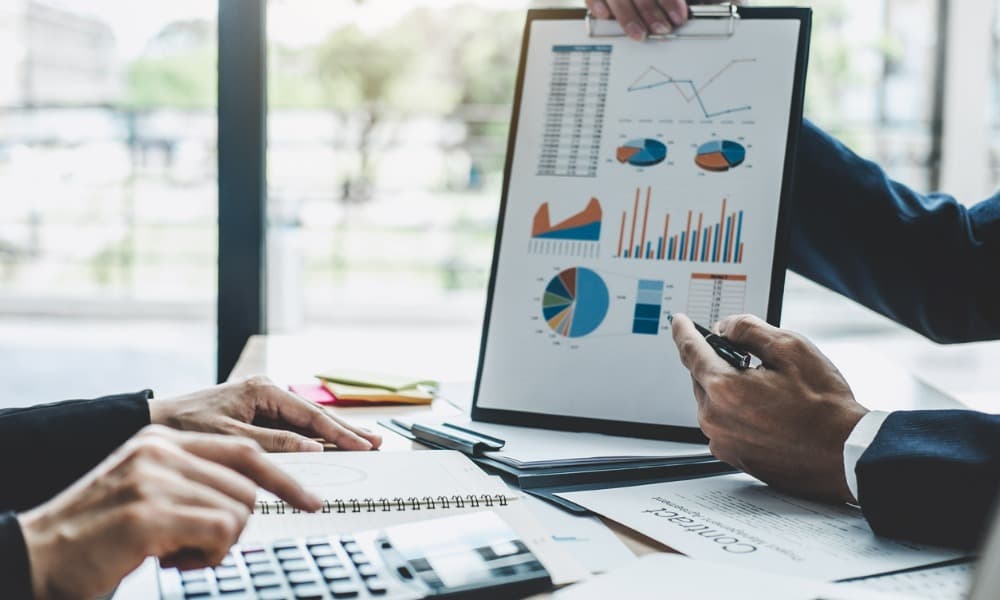 Investing in the right tech tools can boost your business efficiency, productivity, and overall growth


In our digital era of unfolding technology, you should always be on the lookout for ways to update your business operations. Primary departments like sales require a comprehensive tech stack that provides indispensable insights and ensures administrative efficiency. This will give your business a competitive edge and promote scalable growth.
With the right technology, your sales team can close deals and boost customer acquisitions with minimum resources, cutting operational costs and helping you gain the upper hand in the market. You'll easily smash your goals and optimize productivity. Here's how to build a winning tech stack for your business.
What is a sales tech stack?
A sales tech stack is a set of technology and software that can optimize workflow for your business. Deciding which tools to use depends entirely on your unique needs and goals. But finding the right combo will make it easier for your team to connect with potential customers and convert them into loyal buyers. How do you know which tools will fit your needs? Read on to find out.
Building your tech stack
To determine which tools you need to take your business to the next level, start by evaluating your organization's needs, size, and existing systems. Then use that information to build the best tech stack possible from the available options, including:
1. Customer relationship management (CRM) tools
These tools help you manage marketing and sales operations across your business. CRM tools track your sales interactions, speed up sales operations, and nurture prospect leads. Consider the following CRM platforms:
HubSpot

: This CRM tool has built-in sales facilitating features such as activity tracking, automation, and templates. It helps you manage marketing campaigns by following your customers and leads through the marketing funnel.

Zoho CRM

: Enables you to streamline marketing, customer support, and sales processes. This keeps you updated on your business analytics and predictive sales.

Salesforce

: Includes various CRM systems and categories to support advanced businesses and large sales teams. It offers Sales Cloud, Analytics Cloud, Marketing Cloud, IoT, and Service Cloud.
2. Email optimization software
Email optimization tools help you reach your target audience tactfully, increasing conversion rates and building long-lasting relationships. Some of the best email software:
SalesLoft

: Helps you automate outreach, manage emails, and track your progress. It also provides insight into optimizing engagements with the target audience.

Lavender

: Offers guidance on how to write personalized and captivating sales emails. The software gives suggestions of phrases and sentences to add to your email to make it more compelling.

YesWare

: Helps you schedule, write, and track emails. Plus, it's easy to add to your existing business Gmail account.
3. Sales enablement tools
These are the core of your tech stack as they bring your sales, marketing, and operational teams together. Sales enablement tools give your representatives a clear picture of engagement activities to adopt when targeting and converting prospects. They include:
Highspot

: Provides analytical, security, integration, and automation features. This enables your team to create relevant content to reach your audience.

Revenue Grid

: Offers AI-powered platform and data analytics to complete customer data. Enables you to forecast and determine the performance of your operational strategy.

Seismic

: Supports content management, collaboration, discovery, and recommendations. This helps you create unique, educational, and engaging content to attract and retain buyers.
4. Communication software
This software supports real-time collaborations and asynchronous text interactions. This builds strong relationships among teams and between your organization and its customers. The best communication software includes:
Slack

: This text-based interaction software lets you chat externally and internally with employees, customers, and prospects.

Zoom

: This straightforward video communication platform is the most widely used program for organizing virtual meetings.

AirCall

: This cloud-based calling system allows you to hold conferences and record calls.
5. Demo creation software
Walnut allows your team to build customizable, interactive, and reusable demos. It has codeless features that make it possible to create personalized demos to offer a unique experience for your prospects, customers, and leads, showing them how you will solve their problems.
So that's a brief overview of the best sales tech available on the market. Once you decide which products best fit your organization's needs and goals, you're ready to take the next step in assembling the perfect sales stack.
Benefits of building the right tech stack
Whether you're running a startup or an established venture, the right tech stack can help you take your business to the next level. Curating a set of software that matches your business needs and goals helps you enjoy these benefits:
Optimized sales funnel. The sales tech stack helps you to push more target audiences toward the final stage of your sales funnel. CRM tools help you understand how your prospects respond at all the sales touchpoints. It also guides you on the factors preventing customers from proceeding to the final purchase stage.
Increased efficiency. The sales tech stack automates your workflow processes, making it easier for your sales team to concentrate on selling. And adopting the right software for your business will help you perform multiple tasks at once without compromising on quality.
Improved customer experience. Tech stack tools give you insight into your customers' journey, which helps you address their specific needs at different points along the way. Most sales software features AI capabilities that can boost your customer support operations, giving you the ability to evaluate customer concerns for personalized attention.
Improved business operations. The right software can provide data to help improve your lead generation and marketing strategies. These tools allow you to leverage data to understand your audience's pain points, your sales team's strengths and weaknesses, and other key metrics. This enables you to adjust your processes to improve efficiency and productivity.
Build a winning sales tech stack today!
The right tech stack can help grow your business and improve your bottom line. It streamlines your operations from marketing and sales to customer interaction and acquisition. All it takes is a clear picture of your business needs and future aspirations to build a tech stack that fits your organization.
In case you're stuck on which tools to bring together for a better customer experience and increased engagement, we're ready to help. With over 30,000 years of consulting and coaching experience, MetaGrowth can guide you through the entire process. With our proven, solution-based consulting, you can create the organization you've always wanted. Contact us today, and let's discuss how MetaGrowth can help you.