What Is Purpose-Driven Leadership and Why Should You Implement It?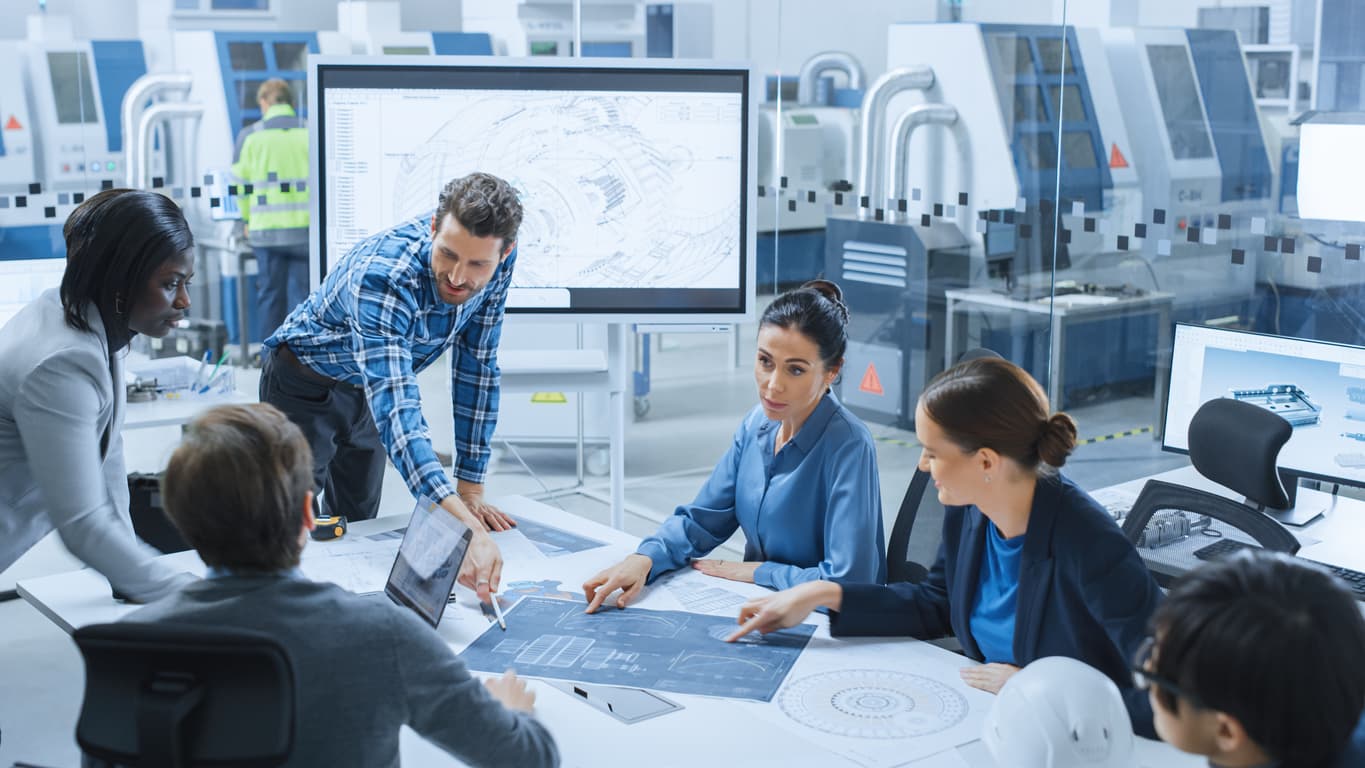 Leading with purpose is important for customers, employees, and the overall well being of a company.
Key Takeaways:
Companies can't be in business just to make money; they need a purpose.
They also need purpose-driven leaders.
Companies with these at the helm generally have more loyal customers, an edge over competitors, and top employees.
In order to lead with a purpose, leaders need to:

Have self-awareness
Be great motivators
Keep the big picture in mind
Be flexible
Build relationships
Make the right decisions
Why did you start your business? Maybe you had an idea for a product or service you thought people would like, or something that would solve a problem. While you eventually wanted the business to make money, you were most likely focused on the larger picture – the purpose of your company's existence – in the beginning.
Purpose-driven brands have a core mission and tend to stick to it. All actions and decisions use this core mission as a guidepost for where to go and what to do. This doesn't happen by accident, however. Purpose-driven companies need purpose-driven leadership to adhere to their core beliefs.
Here's everything you need to know about purpose-driven leadership.
Examples of purpose-driven leadership
''Sometimes, we all need to dust off our values and ask ourselves if we're truly living in concert with them.''
That's a quote by Larry Merlo, former CEO of CVS Health. In 2014, the company declared it was no longer going to sell tobacco products in its stores. This meant giving up around $2 billion every year. Merlo and other stakeholders decided that these products didn't align with the company's purpose of helping people be healthier. It's a prime example of purpose-driven leadership.
It's far from the only one, however. As many businesses have proven, it is possible to be profitable while living up to a purpose. Companies like The Body Shop, Patagonia, and Icelandic Glacial all have purpose-driven leaders at the helm. They all make decisions based on the shared values of the company and its employees.
The importance of purpose-driven leadership
A company's leadership deciding it is determined to use its beliefs and core values to steer the ship can lead to numerous benefits. These include:
More loyal customers – What you're selling may initially attract a customer, but it's your purpose that will get them to keep buying from you. According to a

study

, 79 percent of consumers said they were more loyal to purpose-driven brands, and 78 percent said they would tell other people to buy from them. Perhaps most important, 67 percent said they were more willing to forgive purpose-driven companies when they made a mistake.
A competitive edge – Because customers are more likely to buy from purpose-driven companies, it stands to reason that these businesses are

more successful

than their counterparts. Authors John Kotter and James Heskett show in their book, Corporate Culture and Performance, that value-driven companies outperform their counterparts in stock price 12 to one over a decade-long period. Businesses with purpose-driven leaders are also typically better able to remain competitive even as markets fluctuate.
Attracting and retaining top employees – These days, a good paycheck and benefits aren't enough to get jobseekers interested in a company. Younger generations in particular want to know what a company stands for and how they put it into practice daily. Reports have

found

that almost 90 percent of millennials want to work for organizations that share their values, and that employees who get real meaning from their work are three times more likely to stay.
How to be a more purpose-driven leader
In order to lead with purpose, there are certain things leaders need to focus on, including:
Self-awareness – Purpose-driven leadership has self-awareness. They understand why they are there and what they need to do. They don't just know a company's values; they share them. They live it every day. When a leader has self-awareness, this enables them to be proactive instead of reactive when it comes to making decisions.
Motivation – Leadership has to be a company's biggest cheerleaders if they want to get everyone else to buy in. They must motivate their teams so they will be eager to embrace this purpose, helping them see why it's important and how it plays a role in everything they do.
The big picture – While day-to-day operations are essential, purpose-driven leadership never loses sight of the big picture. They recognize that a decision made today may not bear fruit immediately, but that it will over time.
Flexibility – When being purpose-driven, leaders have to understand that often this isn't simply going from A to B; it may be more like going from A to Z (with numerous detours along the way). They have to be prepared to be flexible in order to reach the right destination.
Relationships – Purpose-driven leaders need to build and foster positive relationships with everyone associated with the business, including employees, vendors, customers, and any other stakeholders. They have to create connections that offer real meaning.
The right decisions – Finally, purpose-driven leadership needs to make decisions without wavering on that purpose. This may mean making a choice that costs more money in the short-term but is aligned with a company's mission.
It's vital that everybody on a team buys into a company's purpose. If your business is growing and you need more salespeople to accomplish your mission, MetaGrowth Ventures wants to help. We can find you the job candidates that perfectly align with your company, plus train them and monitor their performance to ensure they're always exceeding your expectations.
Contact us to get started.