5 Content Marketing Ideas that Increase Qualified Leads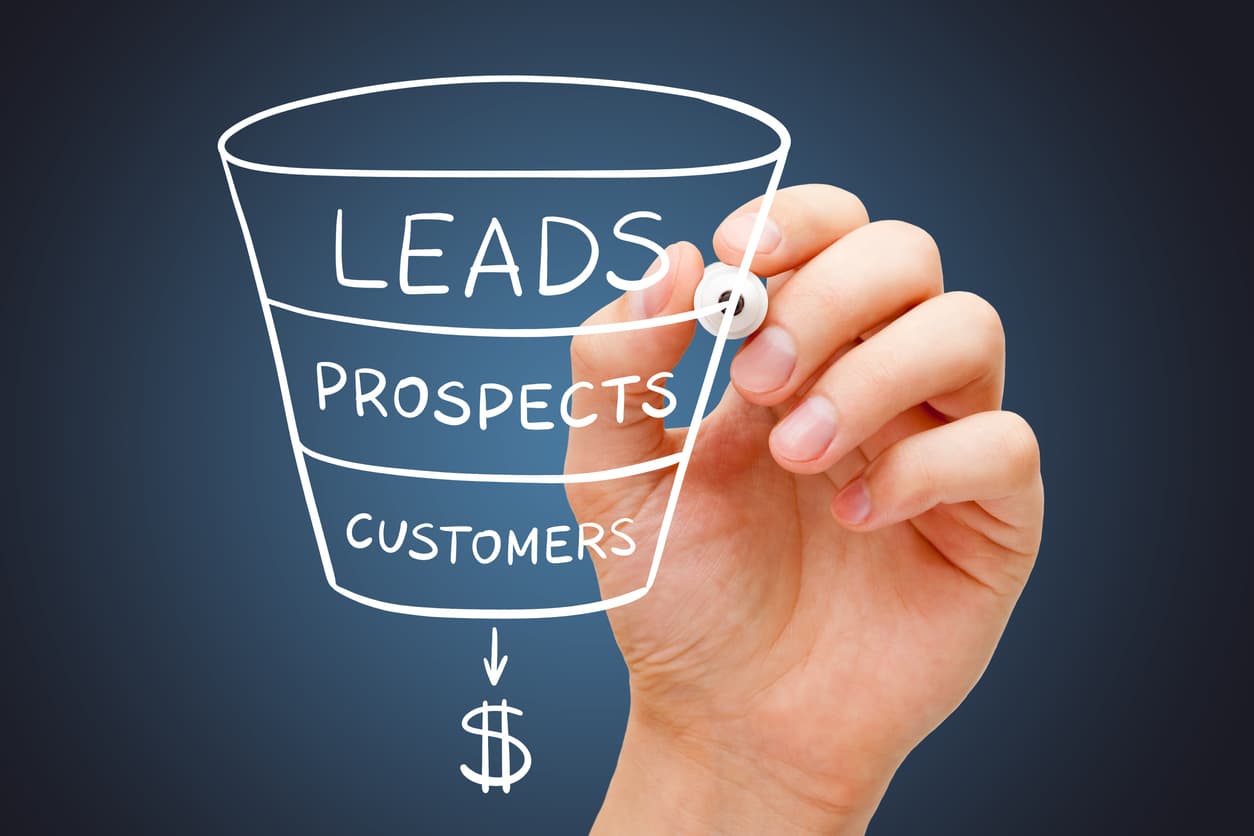 Thoughtful content marketing can increase lead retention. Here are five effective methods to try and how to make them work for you.

Growing leads and gaining clients is the name of the game for any business, but failing to do so can mean the death of your company. A major discrepancy in the process is that founders and CEOs stop at brand awareness when it comes to informing the public of their offerings.
Telling the world that you exist is only the first step in the online sales funnel that siphons profits to you. The next step is to take your potential clients from awareness to consideration. You do so by offering something valuable, and the easiest way to do that is through your content marketing.
Let's go over what content marketing is and how it can increase your qualified leads.
Content marketing 101
Content marketing involves using your website content to sell your solutions. It's more successful than aggressive sales ads for gaining qualified leads because people like to be able to do things on their own terms. They like to learn about solutions, get answers to their questions, and receive something high quality for free. Offer them something they need at no cost, and you'll have their attention!
There are unlimited ways to offer free website content to further your brand, but the key is to tailor it to the people who are interested in what you have to offer. Here are a few of the most successful ways to market your free content to gain leads for your business:
Ebooks
Producing an eBook related to your industry is an efficient way to get website viewers from the awareness stage of the online sales funnel to consideration. It doesn't have to be a traditional type of book, either. Any informative publication – such as white papers, tips sheets, toolkits, and worksheets – are useful to your website viewers and will keep them returning to the site for more free, valuable information.
Facebook ads
A perfectly worded Facebook ad works well to bring in qualified leads. Facebook's algorithms are already tuned into the wants, needs, and interests of your targeted leads

. They do most of the work for you. What's left is how you word your ad. Facebook sells passively. If your ads are aggressive, they won't go over well. Instead, offer a lead magnet – such as your eBook, a web course, or a checklist – to entice viewers to stay with you.

Host in-person events
There really is nothing like looking into someone's eyes and explaining how proud you are of what your company can do for the community. You need to give your potential customers the chance to ask one-on-one questions and see products first-hand. In-person events can be a moving experience that takes a lead to a sale and on to retention status.
Webinars
The most successful webinars offer hands-on training exercises and real-life examples of your solutions' applications. They are offered by experts in the field while your viewers are in the comfort of their homes. The key is to give away valuable information while still retaining the really valuable information

. Always let your readers know there is more available.

Content upgrades
Readers like to be offered additional free information to consume at their own speed. Content upgrades are additional pieces of content – such as mini-books, checklists, podcasts, challenges, and tutorials – that are directly related to the content offered for download or later viewing.
These are just a few of the endless ideas you can use to employ content marketing. While they are easy to create and implement, there are some rules of thumb to keep in mind.
How to amp up your content marketing
Knowing what content marketing is and that it can help your company build relationships is the first step. The next is knowing how to make sure what you produce works for you. Here are the steps you need to take (and how to get them right):
Research – It can be easy to mistakenly believe you know your industry inside and out. It usually isn't true, however, and that's especially so when it comes to content marketing. Knowing your industry isn't enough. It's also important to deeply

research your buyer

, the current landscape, and your competition to create effective content your viewers want.
Content calendar – Every successful content marketing campaign begins with a calendar that outlines how often you'll post and what types of posts you'll make. Create a content strategy based on a buyer profile, goals, key messages, and keywords of your content to guide your campaign.
Content mapping – Every stage of the buyer's journey is a new

part of the experience

, and each piece of content should be aimed at the appropriate stage to be most valuable. Content can do its job easier when it's in the right place and sales show it.
Content marketing ROI – Every founder or CEO wants to know the return on investment (ROI) of any project they begin, and content marketing is no different. ROI is determined by conversion rates, or how each piece of content contributes to overall lead generation.
There's no mystery as to why strategic content marketing increases qualified leads and sales. People will always enjoy free stuff they can really use. Figuring out the specific strategy that works for your company is where the challenges start. The solution is to properly research your buyer and know what they find valuable. The rest is easy.
How we can help clear up the content marketing mystery
Profitable content marketing means something different in every industry, so it's up to you to find out what works for your company. MetaGrowth Ventures is a consulting firm that specializes in working with founders who are looking to take their companies to the next level through the development of a world-class sales team.
With thousands of hours of expertise in play, our team is uniquely positioned to provide the relevant, proven, and scalable solutions-based consulting that allows their clients to scale and thrive personally and professionally.
Contact MetaGrowth Ventures today to find out how we can help your business thrive.