What Is the LinkedIn Workforce Report?
Written by
Joe Arioto
Posted on November 16, 2022 In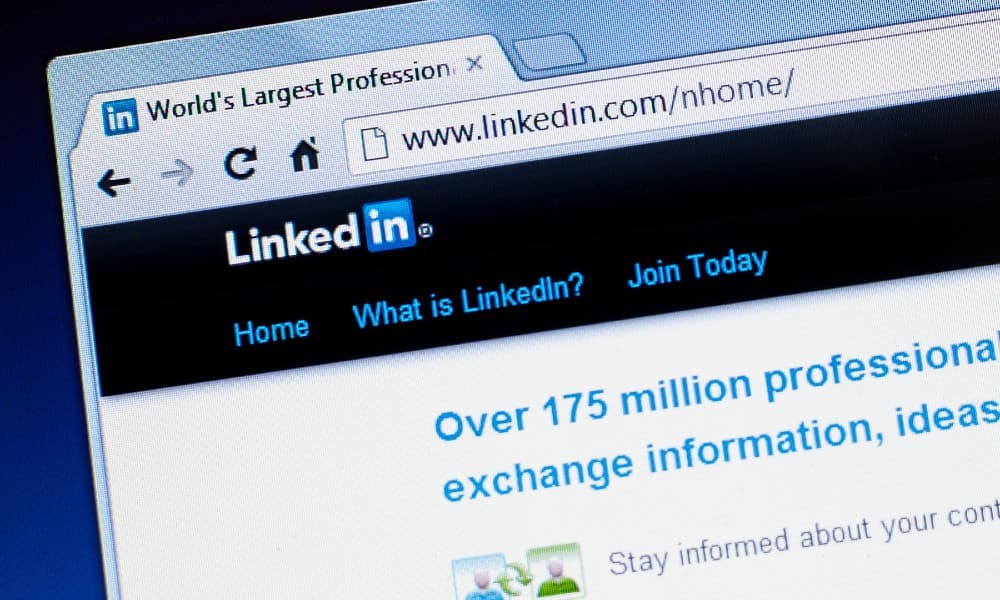 You're probably familiar with LinkedIn as a social networking platform for professionals. But did you know that the site also produces valuable workforce reports on the latest trends in the labor market? Here's how the data gathered by LinkedIn can help you stay ahead of the competition and grow your business.

If you're a business leader, you're probably looking for ways to keep up with a rapidly changing workplace. One perfect way to do this is by taking advantage of the monthly LinkedIn workforce report.
If you've never heard of this handy tool, don't worry. Here's everything you need to know, plus insight into how you can use LinkedIn's data to analyze the labor market and get a leg up on your competitors.
Understanding the LinkedIn workforce report
If you're running an organization, you know that one of your most important assets is your workforce. And that's why staying up-to-date on the latest labor trends with the LinkedIn workforce report is critical.
This monthly report usually includes information based on data from LinkedIn's 575+ million members and 20,000+ companies. The best part is that it focuses on all aspects of the labor market, not just job postings or unemployment rates.
Overall, the LinkedIn workforce report includes data on areas like:
Job postings
Jobseeker activity
Hiring trends
Skills in demand
Geographic trends
As you can see, when taken altogether, this report can give industry leaders a snapshot of the current labor market and hiring treads, along with insights into where things are headed. Now let's take a deeper dive into the data from one report to see exactly what it covers.
Key highlights from a recent LinkedIn workforce report
The September 2022 LinkedIn workforce report included several fascinating insights into the post-Covid-19 labor market. Here are a few key highlights:
Hiring Trends
The report found that hiring trends have changed significantly since the Covid-19 pandemic, with job postings continuing to increase month over month. For instance, August saw a 6.5% increase in job postings compared to July.
Widespread Industry Impact
The LinkedIn data also found widespread hiring gains in many industries, including:
Farming, ranching, and forestry (14.8% higher)
Hospitals and healthcare (13.1% higher)
Utilities (11.8% higher)
Hiring upticks in some cities
The September 2022 LinkedIn workforce report also found that some cities are seeing an increase in new hires. The cities with the biggest month-over-month gains were:
Skills in demand
The 2022 September report also ranked the most-sought-after job skills, with the following topping the list:
Customer service
Sales
Accounting
Marketing
Digital marketing
Leadership
5 ways leaders can harness the report to their advantage
Chances are that you're busy and may not have the time to read the entire LinkedIn report every month. But as a company leader, you can use the LinkedIn workforce data to your advantage in the following ways.
1. Use the report to inform your hiring decisions
Hiring is an issue that every company has to grapple with, and just one bad hire can have a negative impact on your business. That's why staying up-to-date on the latest labor market trends is vital. The LinkedIn workforce report can help you do just that. But how?
The report includes data on job postings, job seeker activity, skills in demand, and geographic trends. These details can help you decide where to focus your hiring efforts and which areas to ignore.
2. Use the report to identify skill gaps in your organization
If there's one thing many organizations have in common. it's looking for ways to improve. The LinkedIn data can help you identify skill gaps in your organization so you can take the necessary steps to close them.
Picture this; your organization is looking to improve its customer service. You can use the skills-in-demand data from the report to identify the correct steps you need to take to fill that gap.
3. Use the report to keep an eye on your industry
Business moves at the speed of light, and with industries constantly changing, it can be hard to keep up. The LinkedIn data on the workforce can help you stay on top of current trends and adapt your business accordingly.
For instance, the report found that the industries with the most significant month-over-month gains were farming, forestry, and ranching; hospitals and healthcare; and utilities. Business leaders can use these details to anticipate industry changes and plan ways to deal with them.
4. Use the report to stay ahead of the competition
In today's business world, staying ahead of the competition is critical. And the good news is that you can use the LinkedIn report to get expert insights on how to do just that.
Let's say you're in the healthcare industry. The report found that healthcare is one of the industries with the biggest month-over-month employment gains. This data can help you anticipate healthcare industry changes and plan better than your peers who aren't paying attention.
Use the report to plan your business expansion
If you want to expand your business, the LinkedIn data can help you choose the right location. Many factors go into determining the right site for a business expansion, including the availability of talent, geographical trends, and economic conditions. The LinkedIn workforce report provides data on all of these factors to help you make an informed decision about where to expand your business.
Hire an expert to help your business grow
When making data-driven decisions about your business, consulting an expert can really help. Although the LinkedIn workforce report can provide valuable insights, it's often difficult to know how to interpret the data. That's where MetaGrowth Ventures comes in.
Our goal is to help every business, small or big, to grow. Our team of experts can help you identify growth opportunities, develop a growth strategy, and implement it.
Get in touch with us today to learn more about our services and how we can help your business.