How Sales Improv Techniques Can Improve Your Bottom Line
Written by
Joe Arioto
Posted on February 8, 2023 In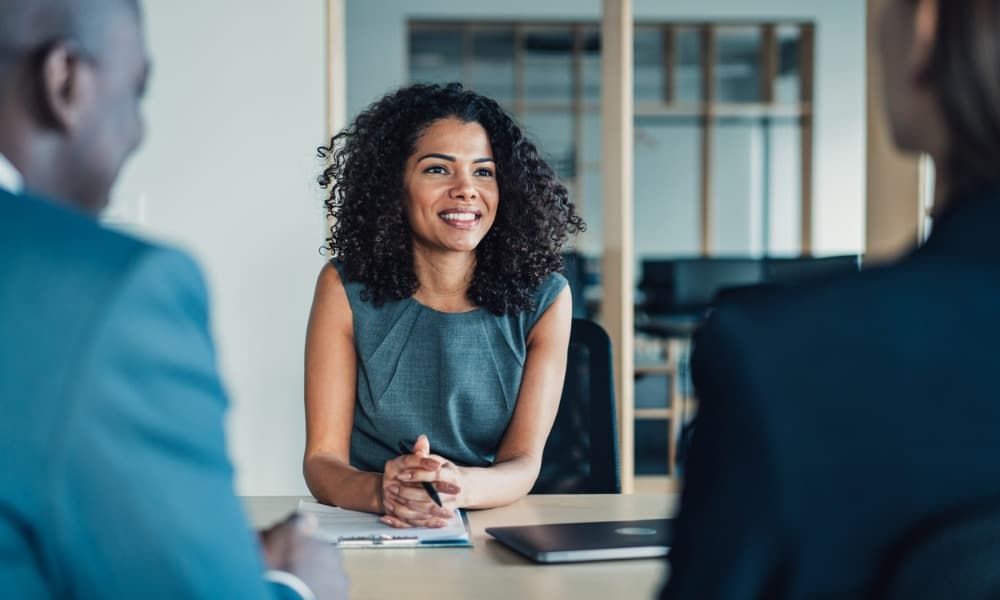 Sales improvisation can increase revenue and promote business growth. Here's how.


Increased sales are the foundation of any successful business because sales generate the revenue that keeps a company growing. Of course, increasing sales can be easier said than done, which is why you may want to give the following sales improv techniques a try.
Know your customers
It may seem obvious, but in order to make sales, you have to promote your products and services to the right audience. Get to know your customers and what's important to them. Understanding their desires, challenges, and expectations can help you determine how to improve your products.
Understanding your customer's needs also helps you pitch your products in a way that speaks to them. Define a segment of customers who need your products the most, create content that addresses the interests of this group, and within a short time, you'll notice an increase in sales.
Target marketing helps you limit your pitch to a tightly focused group of people who are interested in your products or services. Narrow your market to a potential customer base with needs that fit your product. This makes distribution and promotion more cost-effective. It also attracts new, motivated customers and boosts sales.
Have a clear, unique value proposition
If you aim to attract new customers and grow your revenue, there's no better option than creating a strong brand. Find an authentic identity by pinpointing exactly what makes you different from others in your market, then develop a unique value proposition by understanding your competitive advantage. Define how your solutions solve your customer's problems and why buyers need to choose your business over the alternatives. This helps customers see value in your business and appreciate your difference from other players in your industry.
Improve your sales techniques by crafting a solid brand message to emphasize the unique benefits of your business. Use storytelling to illustrate why customers need your products and services. By telling a story that relates to your target audience, you can better position yourself in the market. Customers will respect your brand and embrace your authenticity.
Price your product right
Offering the right product at the right price is a big part of business success. An effective pricing strategy involves examining your production costs, business expenses, and position in the market. Based on these factors, you create a competitive price in your industry, setting you apart from the competition.
Constantly experiment with different pricing strategies to find one that works best. And price your products based on your brand and target audience. If quality sets you apart, and your target audience is fairly affluent, you'll price your product higher than you would if your audience isn't as affluent and your brand is unique for its affordability.
Improve your marketing strategy
Improve your marketing strategy with Google My Business. Google is among the most popular search engines in the world, and creating a Google My Business account increases your visibility, which can help attract new customers. You can update your business description over time and get discovered by local clients in your area.
Invest in search engine optimization by designing a user-friendly website that's easy to navigate, then fill it with educational and valuable content that people will want to read. As people engage with your content, they access your website and the products you offer. Over time, these potential customers turn into clients that drive your sales and revenue.
Introduce sales improv strategies involving lead generation and nurturing into your marketing. Push notifications, for example, are a great way to drive your customers and potential customers into action. Email marketing can engage your existing customers and potential clients by involving them in relevant conversations.
Well-planned marketing strategies will increase your visibility among potential customers. If your products are of good quality and have a unique edge, more people will try them out and become loyal customers. This drives sales and the overall growth of your business.
Gather and review sales data consistently
Sales analysis helps you decide which products to focus on, how best to reach your customers, and where to sell your products. For example, if you've been marketing your products on Instagram but realize most of your customers are from Amazon, you should increase your marketing on Amazon. Identifying productive channels helps you save on costs by avoiding the unproductive ones.
Gaining insights about your business through sales analysis can lead you to take action to improve your operations. Sales data can help you make essential changes such as improving marketing and phasing out products that aren't performing.
Use sales improve techniques today!
If business growth is your goal, and it should be, it's never too soon to start implementing sales improv techniques and putting strategies in place to attract more customers and increase your market share. The steps outlined above can go a long way toward getting you down the road to increased sales. But if you still need a little help, the experts at MetaGrowth are standing by.
At MetaGrowth, we offer unique, scalable, and proven solution-based consulting expertly designed to increase sales. Co-founders Joe Arioto and Josh Hirsch can draw on their combined 30,000 hours of coaching and advising experience to transform your staff into the world-class sales team you've always wanted. Contact us to improve your sales today.