5 Ways MetaGrowth's Sales Monitoring/Tracking System Helps Your Business Grow
Written by
Joe Arioto
Posted on September 7, 2021 In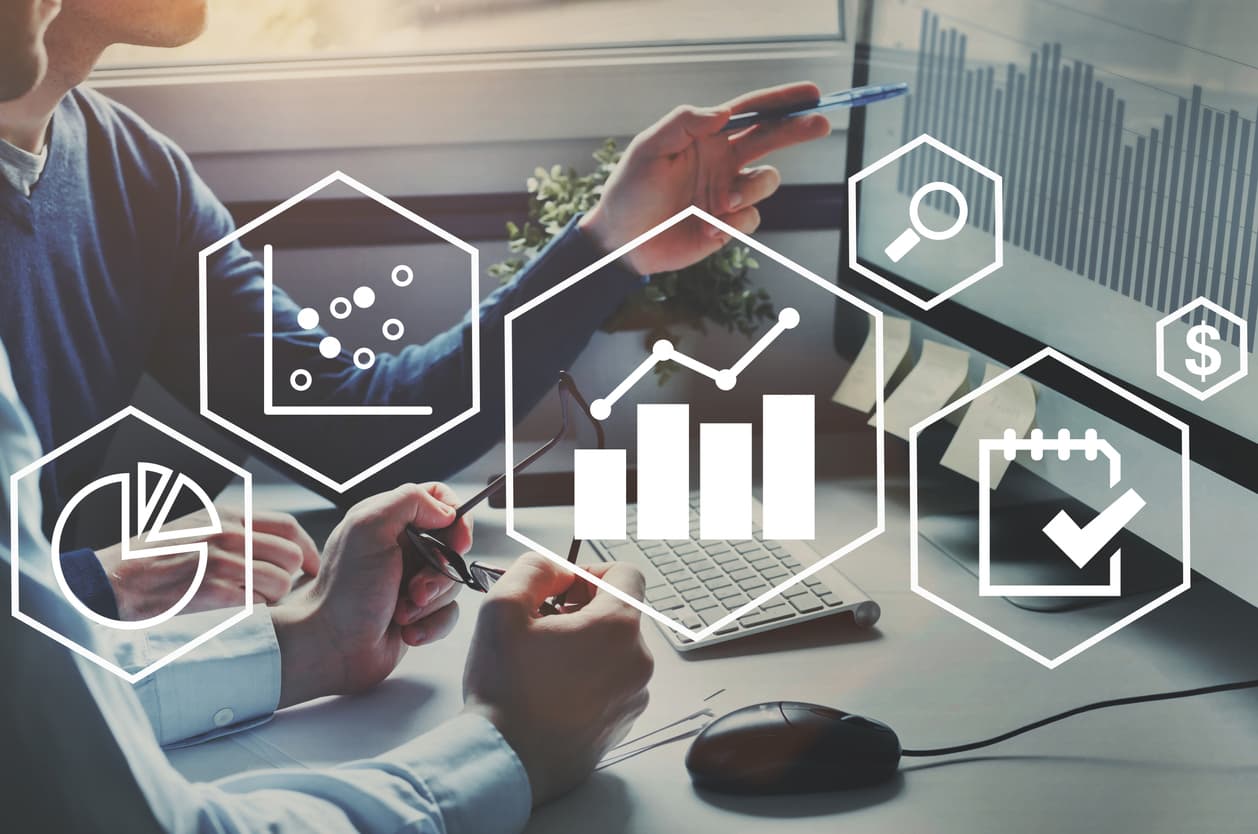 MetaGrowth's onboarding process equips you with the tools to track your own growth and measure the success of your sales team implementation

MetaGrowth's accountability and sales monitoring/tracking system helps automate much of the sales process, so your sales team can focus on activities that actually push the needle forward. Here's what you can expect with this system:
1. Email templates and automations
A reliable email autoresponder is key to the sales pipeline and customer relationship management, and our system works with any setup your business prefers.
However, we recommend, and the majority of our clients end up preferring, HubSpot because of all the tools it offers.
With the right customer relationship management software, you can:
Create email templates for every stage of the lead nurturing and sales process and beyond
Establish email sequences to manage different customer behavior
Automate welcome emails after contracts are signed
Deploy client-facing meeting guide forms
Create templates and automate emails to new hires
2. Custom views and reports
A working sales system shuns the one-size-fits-all approach and treats each prospect as unique. Our system empowers you with custom views and reports that get granular enough to monitor how each account is performing. It also enables your sales team to:
Create dashboards for specific roles
Automate assigning tasks based on each step of the pipeline
Customize email sequences based on milestones along the sales pipeline
Send invoices when contracts are signed
Automate commission tracking for sales reps
3. Platform integrations and customizations
Irrespective of the CRM you choose to build your sales pipeline on, you will always find gaps in areas that you consider important for your business and process. That's because they are built to cater to as wide an audience as possible.
Our proprietary service comes with a range of integration and customizations to empower you to meet the needs of your customers and sales team by connecting to the exact tools you need.
Part of our onboarding and training process consists of identifying the additional add-ons you'll need to make your sales process complete and set your business up for success.
4. CRM implementation
At MetaGrowth, our commitment to the success of your sales team goes beyond showing you the tools you need to succeed. We actually help you implement them, offering continued training and guided recruitment.
We help implement every aspect of your CRM including:
Building out your sales pipeline in the CRM
Adding new sales to the spreadsheet and tracking sales outside of the CRM
Creating up to 10 email templates at no additional cost ($25 each beyond that)
Creating custom properties based on company-specific qualifying questions
Building up to three custom views for records at no additional cost ($50 each after that)
Slack sales notifications
Setting up sales channels in Slack to execute documents saved to Google Docs or OneDrive set up
Automating a welcome email after contracts are signed
Onboarding tasks when new sales team members are signed
Templating and automating emails to new hires
Creating client-facing meeting guide forms
Creating templates for initial discovery forms
We understand the need of every business for customization, so our proprietary accountability and sales monitoring tracking systems can also include optional add-ons:
Automated commission tracking for sales reps
Automation triggers when sales milestones are hit
Automating task assignments based on each step on the sales pipeline
Creating dashboards for specific roles
Sending invoices when contracts are signed
Building quotes and contracts that take payments
Creating custom product archives or libraries
Creating email sequences
Sending new e-commerce customers to email lists and autoresponder sequences
Building backups to sales data through Google Sheets
5. Client-facing tools
With over 30,000 hours of sales experience fueling our approach, we understand better than anyone that, at heart, our service is a client-facing exercise. Our system reflects that understanding with a plethora of client-facing tools available to ensure that you are empowered to meet your sales goals.
Our tools help with internal and external communication, organizations, onboarding, and ongoing training available for new hires as well as more experienced team members.
Our training videos are also archived for future reference, should members of your sales team have questions get stuck.
Reach out to MetaGrowth
MetaGrowth is a consultancy with a mission to empower business founders with the right tools to build an effective sales team and scale to higher levels of success and growth.
Our founders are able to leverage over 30,000 hours of consulting and coaching expertise in the sales sector to provide you with tried and tested, hands-on strategies for hiring, training, and maintaining high-performing sales teams; so that you as a founder can focus on building your company.
If you are a founder who is stuck selling, such that you are unable to extricate yourself to perform other tasks for your business like actually building it, then reach out to MetaGrowth today.