How MetaGrowth Sets Your Sales Team Up For Success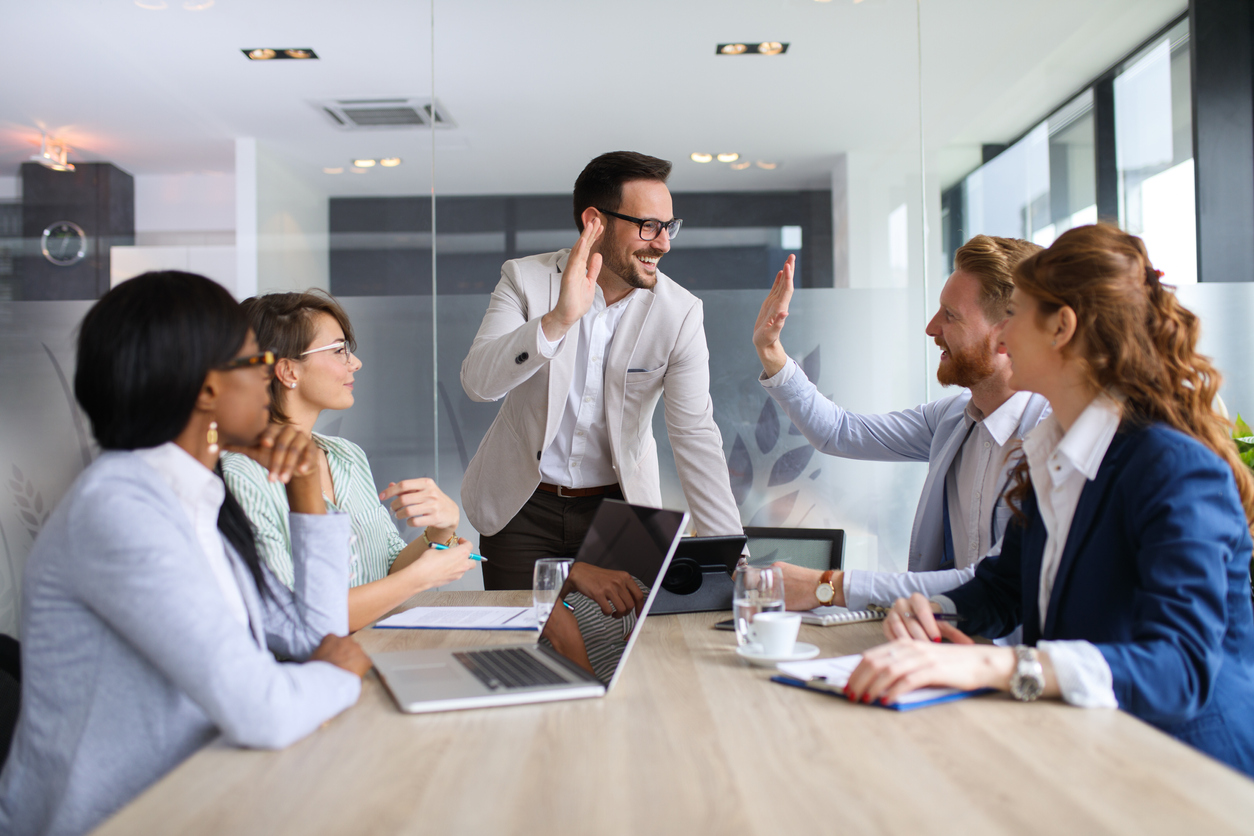 Cultivating a team of top sales performers is our craft. Here's how MetaGrowth helps you build a world-class sales team to generate maximum results with minimal risk.

It takes more than just filling vacancies to build a top-performing sales team. Statistics show that some 57% of sales reps miss their quotas and only 5% of small businesses meet all their yearly goals despite 77% of business owners having confidence in executing their business plans. These numbers illustrate the importance of having a high-performing sales team.
The experts at MetaGrowth Ventures have decades of experience when it comes to putting together sales teams that outperform and outlast the competition. Here's how MetaGrowth builds the right sales team for your business and helps it scale using the MetaGrowth Founder's Formula and unique MetaGrowth Proprietary Prospecting Formula.
A customized sales operating system (SOS)
When you started your business, you went into it with a business plan. Sales should be approached in the same manner. MetaGrowth is taking the guesswork out of sales and getting straight to the point with our sales operating system. This unique sales discovery process will help MetaGrowth create a customized sales operating system with standardized assets for your business and sales team.
As part of this process, MetaGrowth will create an "ideal client" profile. Loyal customers are 15-times more likely to spend with your business than intermittent customers are, so having an in-depth understanding of your ideal client is imperative. Company-specific training and process documents will be custom-created for your business, including commissions calculators, sales training videos, and recruiting materials such as scripts and job recruiting decks.
Your customized sales content includes meticulously crafted scripts, so your sales team will know what to say, when to say it, and to whom. MetaGrowth will also create scripts to address potential objections, as well as a custom 50-second elevator pitch, email sequences, prospecting outreach cadence, and much more.
Let MetaGrowth build a sales team for you
Hiring employees doesn't come cheap. There are taxes associated with new hires, as well as the cost of benefits, and training. In fact, the average cost of bringing on a new hire is typically 1.25 to 1.4 times their salary. An employee who is paid a salary of $35,000 will cost you anywhere from $43,750 to $49,000. In order to pay a competitive wage for salespeople, your starting salary would need to be around the average base, which is $46,010. That means it would cost you a minimum of $57,512 to bring on a new salesperson at a competitive base rate.
Moreover, the turnover rate in sales is high at 34%. In some companies, it's even higher, with one in ten businesses experiencing a turnover rate of 55% or more. Employee turnover is extremely costly for businesses — it can cost up to 33% of an employee's salary. Hiring the wrong candidates costs both time and money. We can help you get it right the first time.
At MetaGrowth, we support you in building your sales team with our rigorous five-step hiring process. You tell us what your ideal candidate looks like, and we'll post the opportunity across multiple locations nationwide and filter hundreds of applicants based on your criteria. Candidates will go through an AI screening and a phone interview, leaving you to interview only top-tier qualified applicants.
MetaGrowth trains your team — and you!
Training a team is an investment. In a survey on sales management training, 41% of the companies who responded had allocated zero budget for sales manager training. While 59% did allocate some type of budget, it was for general management -- not for leading a sales team. It takes specific training to lead a sales team, especially if you plan on creating top performers in a field where more than half of reps don't hit their quotas.
The lack of proper training at a managerial level has a direct impact on the high turnover rates in the sales industry: 60% to 80% of sales reps who leave a position do so due to lacking connection with their leadership or incompetent leadership. It's been said that people don't quit jobs; they quit managers.
Now, let's examine the costs of training a team. A conservative estimate from the 2017 Training Industry Report puts the average cost of training a single employee at almost $1900 per year. With a team of 25 sales reps, the cost of yearly training alone could pay the base salary for an extra position. Other reports regarding group training indicate that hiring a trainer to come in and train your team can cost anywhere from $5,000 to $15,000 per day.
Besides a lack of training at the managerial level, very few sales reps actually receive training in sales psychology, despite this being an integral part of selling. MetaGrowth's training process provides robust training in sales psychology. In fact, our unique MetaGrowth Prospecting Formula has helped sales reps set up over fifty appointments per month! This formula helps them bypass gatekeepers, get in front of decision-makers, and essentially set up appointments at will.
As all founders know, time is money. One of the most time-consuming aspects of running a team is training them. Rather than you having to lead time-consuming individual or group training, we memorialize your training into a self-paced video format that can be used over and over again. Your customized training modules are added to our learning management software, and your team can access it on-demand, anytime, anywhere.
Weekly stakeholder trainings are held to give founders an opportunity to interface with their salespeople and learn best practices for building a world-class sales team. Your team will receive live weekly sales training and mentorship from one of our MetaGrowth Master Coaches to ensure they're always learning the latest and greatest industry sales strategies. Offering mentorship keeps employees motivated and engaged in their work. A survey of over 2,000 employees found that organizations that offer opportunities for professional development increase employee engagement by 15%. Increased engagement means increased productivity, which means increased sales.
Contact us to start building your team and boosting sales today
At MetaGrowth, we deliver massive growth with minimal investment, so you can ditch the daily grind of "founder selling" by having an amazing team of dedicated sales professionals to do your selling for you. Co-founders Josh Hirsch and Joe Arioto will put their combined 30,000 hours of coaching and consulting expertise to work for you on solutions-based sales consulting that will help you free up time to focus on what really matters: Your growth strategy.
If you want to build your very own world-class sales team without investing a ton of time — not to mention headaches or hassles — contact us today. We'll help you build a dream team to start boosting your sales in no time!